For different reasons we gather videos daily, and as much as we do, we would prefer to play them on all our device, but it is not possible; the reason is that even if our devices support the format, the media player might not, which is why the video converter software is important.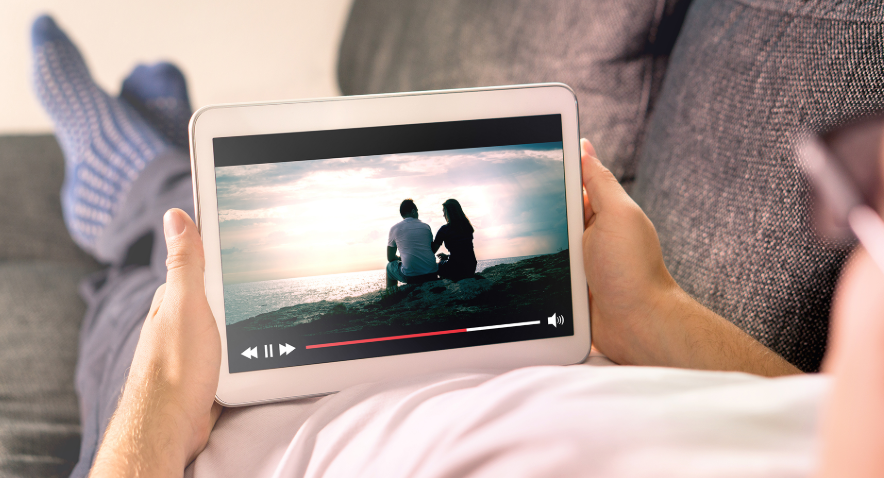 Apart from creating a chance for you to select your desired format, these programs help when you need to adjust or reduce the size of your video file when you have limited storage.
Sometimes we prefer to avoid videos messing up our computers and have our entire video collection organized in the same format, some other times we need to convert videos to ease distribution.
Several programs can play the role of converting videos including some complex video editing studios. Since there would always be a need to either change the format of a video file or reduce the size, we have made our pick of ten best video converters for windows based on their conversion speed, ease of use and other additional features.
Download any one of these applications and begin your conversion immediately!
---
10 Best Video Converter for Windows
All2MP4 for Windows
All2MP4 for Windows is a perfect choice for a video converter, it supports over 50 audio format and over 300 video types, including 4K, full HD and SD videos. It's amazing that the program is free, without any trial or limitation, and still exports high-quality media files at twenty times the speed of other converters.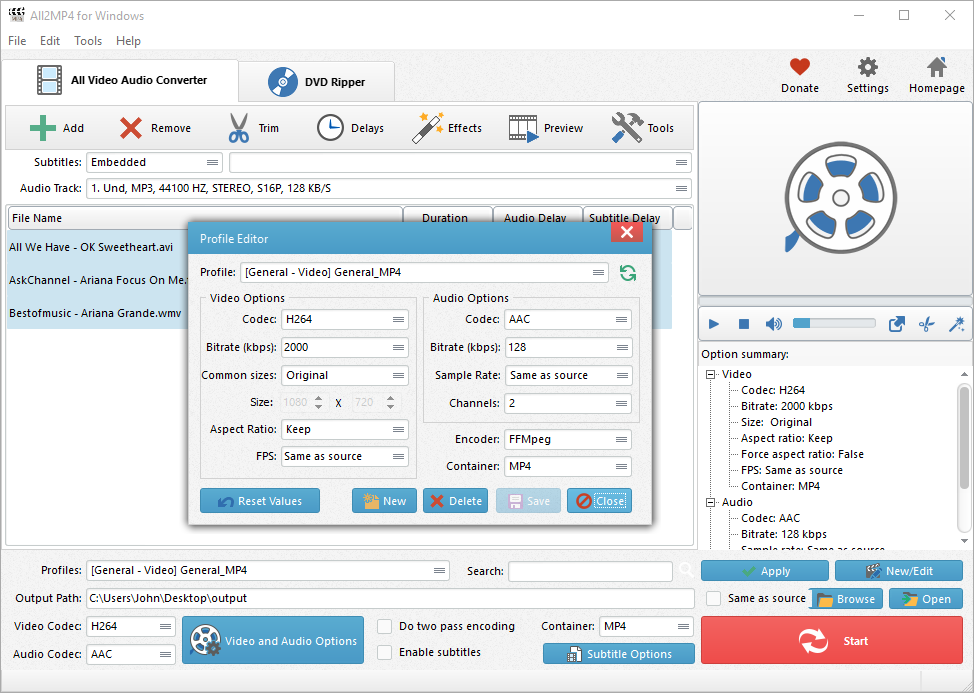 Some extra features of this software are ripping DVD to MP4, HEVC or H.264. You also get editing abilities like cropping, rotating, dubbing, trimming, overlaying, enhancing video and adding subtitles to your output files.
---
WonderShare is almost the most flawless video converter you can find. No matter the format type you are changing your videos to you would always have a great quality video without motion blurs, compression artifacts, or pixelations.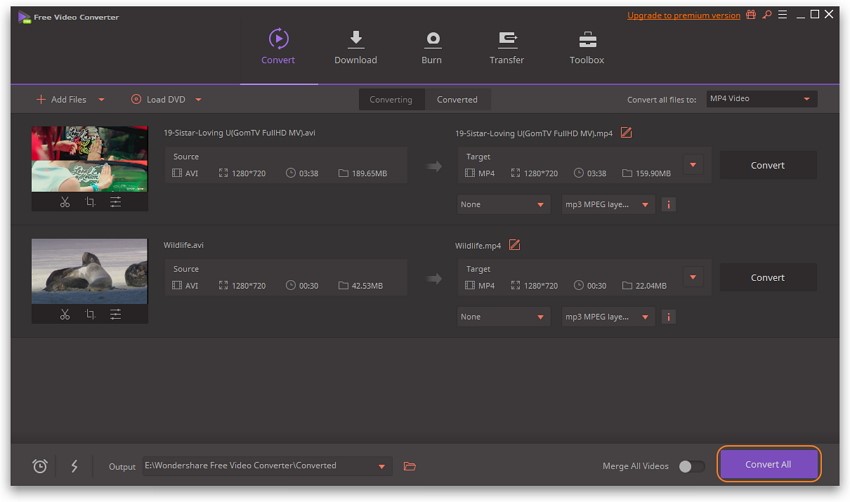 For a converter packed with tools and features to enable you to convert videos in batches to several formats, the Wondershare is an excellent choice. You can make edits like cropping, trimming and adding some effects before you optimize them for playbacks on numerous devices or burn onto discs.
Pros
Fast conversion regardless of the video length
Minimal quality lost on videos
Handles 4K video resolutions
Cons
Very expensive video converter
Live chat support is not always available.
Only 150 conversion profile
---
Leawo Video Converter is just one of the modules in Leawo's Prof-Media suit which may cost you only about $20 to use the full conversion features of this program. One of the major attractions of this software is the editing capabilities where you can crop, trim and enhance videos before conversion.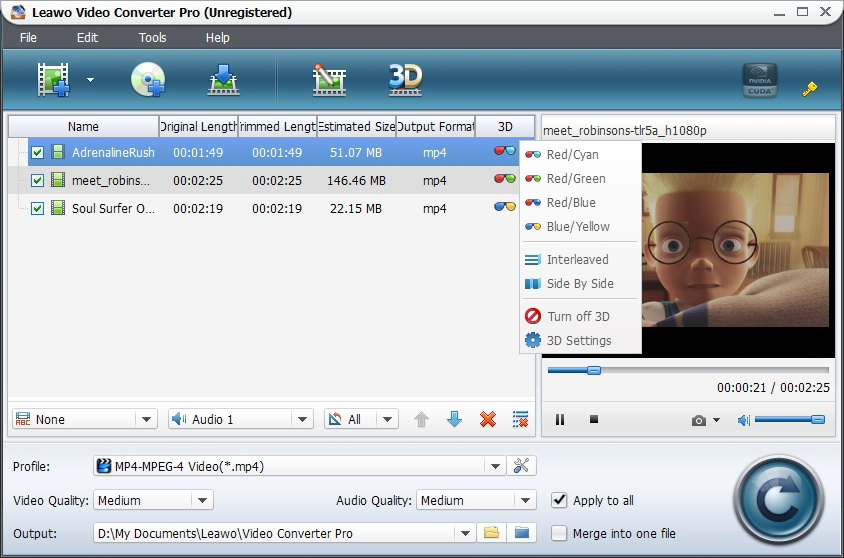 The downside of this software is the slow conversion and the output quality that comes with some flaws. But these flaws can be treated since you can switch the settings to high.
Pros
Costs only $20
Minor degradations in the converted
Video editing capabilities
Cons
Other features attract extra costs.
Slow conversion
Only 100 profiles
---
One of the attractive features of converter software is the pre-programmed profiles that customize and optimizes your video to fit a specific model of your device. Compared to other converters, the 400 profiles of WinX HD Video Converter Deluxe is the most you would find.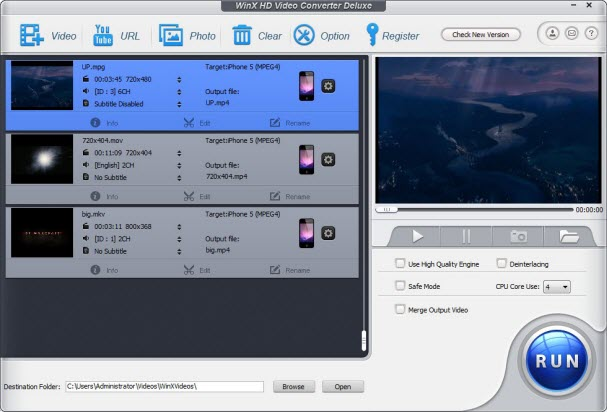 This program produces an excellent video quality that allows you to convert videos that can be edited by other third party applications or shared to sites like YouTube, Vimeo or Facebook. But this software also has a problem of slow conversion.
Pros
Over 400 optimization profiles
Produces quality vidoes.
Ease download of online videos
Cons
Slow conversion
No disc burning tools
Limited video editing tools
---
Maybe you need a software to convert your videos for a one time use or on a daily basis, or whatever the case may be; you can always rely on Aimersoft Video Converter. The speed of conversion with this software is just one the specifications that makes it valid to become one of the best video converters.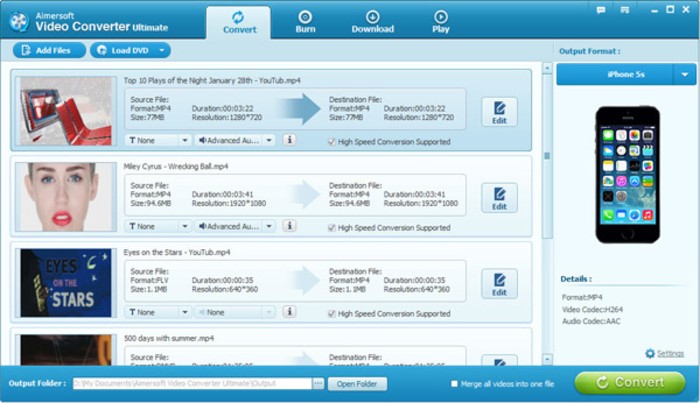 It is built with enough customization and enhancement tools that allow you trim videos, add effects like watermarks, adjust brightness, contrast, and hue.
Pros
Fast converter
Produces quality videos.
Cons
It cannot stream converted videos to television
---
It is one thing to have a fast converter, another thing to have one with more optimization profiles, but if you want software with enough format options, choose Tipard video converter. It supports 27 video and 14 audio formats including some popular ones like WMV, MOV, AVI, MP4, 3GP, WEBM and a lot more.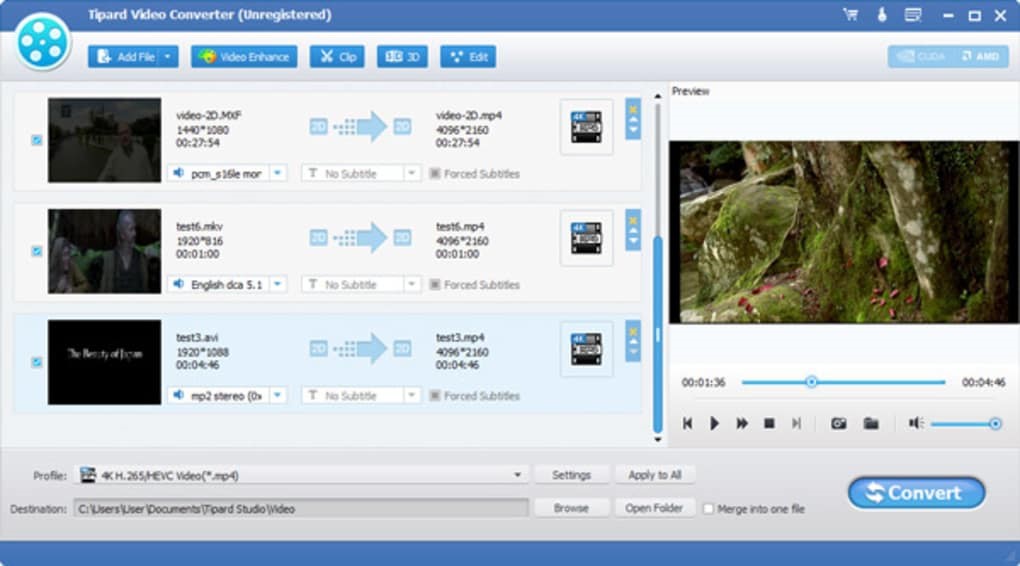 The major drawbacks of Tipard Video Converter are that it is somewhat slow, it cannot burn converted media to discs and cannot also download videos from the internet.
Pros
It has the most choice for video formats.
It produces quality videos.
Cons
Slow conversion
It cannot download videos.
---
7. Format Factory
Format Factory is a popular converter software with a bright blue interface that is easy to use. What you only have to do is choose the files you intend to convert, select an output format from the various available ones and click convert.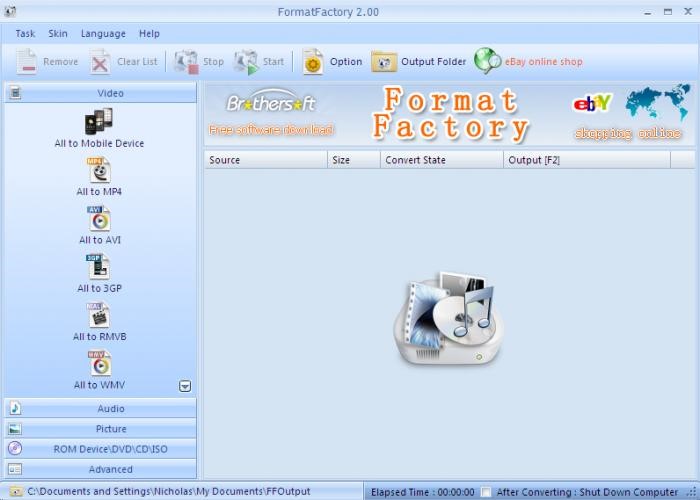 It is quite a fast software and can convert video qualities from SD to HD. It is also free software with some editing options like split, rotates, joins, and extract audios from videos and a lot more. Even though it is free, it requires no third-party application.
Pros
Fast conversion
Built in conversion presets
Produces quality outcome.
Cons
---
8. Any Video Converter
Another software that can handle various formats is Any Video Converter. This app is free and easy to use for converting both online and offline videos. It can also be used for some basic editing like trimming, cropping or rotating.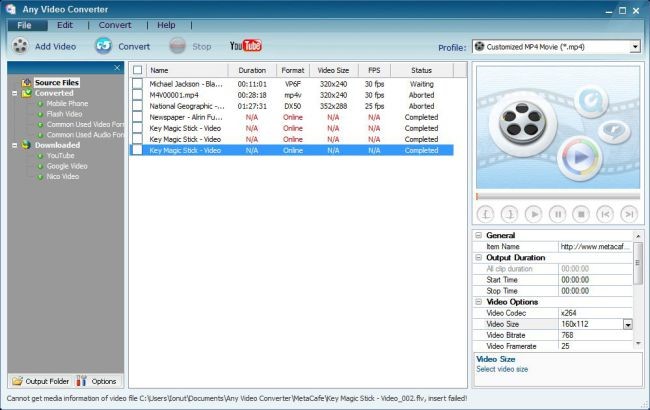 Apart from being a video converter, the Any video converter is parked with some extra features that would not disappoint like the options to rip audios from CDs or DVDs, download videos from Vimeo, Metacafe, or Facebook.
Pros
Easy to use
Extra filters and effects
They download online videos.
Cons
Complicated device options and formats for average users
---
How else would you describe a software that only requires you to drag your videos on the interface, select your desired format or destination device and click on "convert" is not easy to use? There is no complication with this free app; it may take you only a few seconds to master.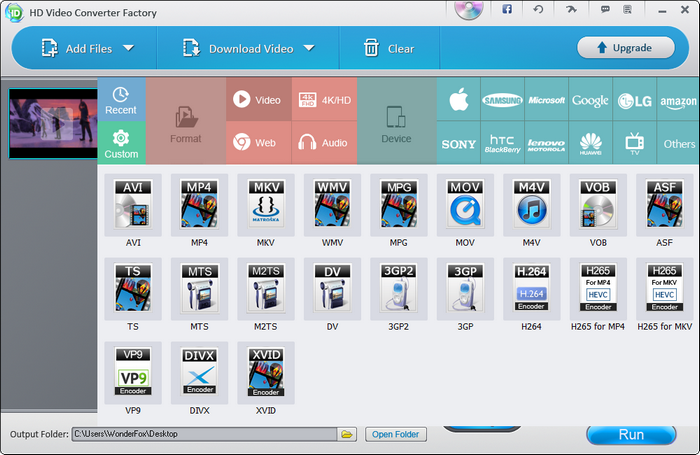 The ready-made device profiles or built-in editing tools may be your attraction to this software since you can cut, crop and customize by adding several impressive effects to videos.
Pros
Easy to use
Built-in editing tools
Supports over 300 formats.
Cons
Supports only English language
Limited advance features
---
10. Handbrake
When you have multiple platforms to work on, we recommend Handbrake; it works for Windows, Mac, and Linux. It is a fast converter, with cropping abilities, frame adjustments, ready-made profile presets and advanced filtering options.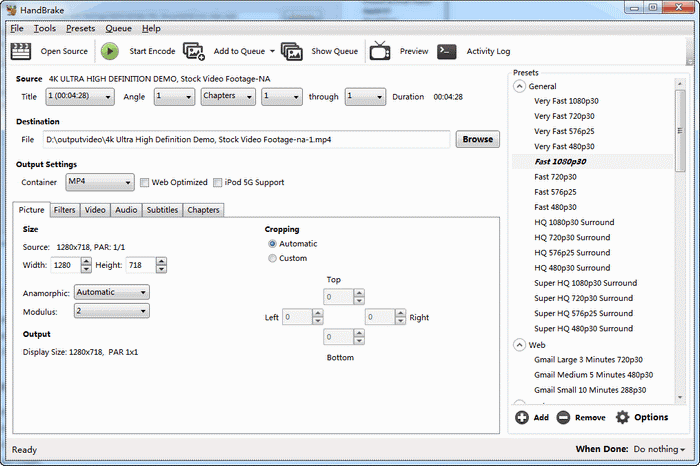 The handbrake is a powerful software, but the slight issue is the interface that might not be so approachable for average users. You might need some time, but once you get used to it, it's totally worth it.
Pros
Supports several formats
Advanced control options
Quick presets
Multiple platforms
Cons
---
Download the Best Video Converter for Windows. Free!
All2MP4 for Windows is the best free video converter for Windows due to its  feature-set and simplicity. It supports all the video and audio formats and there are rich options for setting the quality for resulting files. Meanwhile, there are many video editing and processing tools to change and enhance the video, saving you some effort from launching a resource-hogging video editor.