Sound quality makes things different. For casual listeners, they might be ok with a badly encoded audio file, but for those who are audiophiles, they may want to squeeze every ounce out of your music performance. Just face it, if you are searching for the best possible audio quality for enjoying on your Mac, there are ALAC and FLAC and you should know the differences between them. Also, we'll provide a reliable tool to convert ALAC to MP3 on Mac.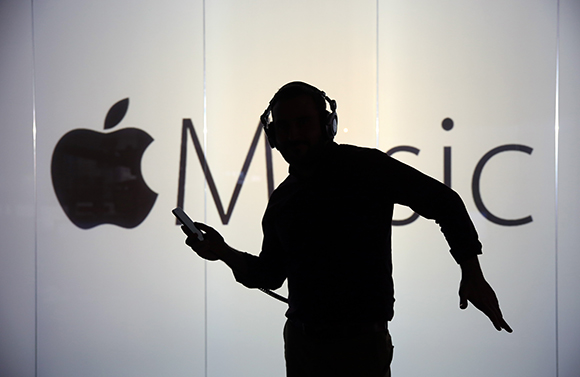 ---
Lossless vs. Compressed Codecs
Lossless compression only reduce audio size but there is no quality loss. It can be a perfect copy of the original audio. You are also allowed to convert one lossless format to another without any quality loss.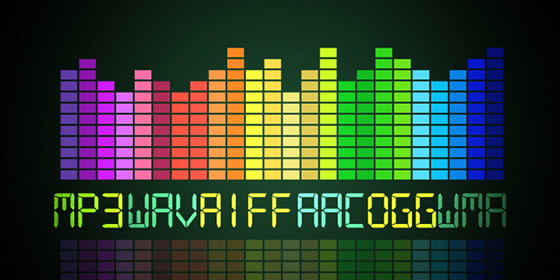 While, lossy compression reduces the original file size to nearly ten times, so 100 MB will be reduced to 10 MB, making some audio data irreversibly lost. Thus the sound will sound as if there is something lost, or some sound artifacts may appear.
Lossless audio makes it sound clearer and deeper and lossy relates to audio quality rather than the quantity. Lossless compression makes it possible to store thousands of tracks on an HDD or any portable device, and download music with faster speed. Sometimes people can't tell the differences between lossy and lossless sound, that's because they use poor quality speakers or headphones. In fact, the difference is obvious.
---
Why Choose ALAC Instead of FLAC
ALAC is short for "Apple Lossless Audio Codec" and FLAC is short for "Free Lossless Audio Codec". The reason why you should choose ALAC instead of FLAC is because of iTunes or iOS. ALAC allows you to manage all the media in your iTunes library. It's not wise to subscribe to Apple Music or iCloud Music library and quit iTunes. You can add more and more lossless music to your library slowly. More importantly, you don't need to change the way you manage your music library on Mac.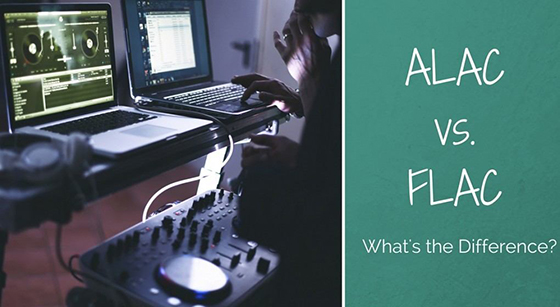 Unfortunately, iCloud Music is made up of audio files in AAC format. So it's hard to get the music with high quality everywhere. If you would like to pay some efforts to set up a Plex server, you can get the ALAC files from your iPhone remotely. If you want to copy files, just sync your ALAC files to your iPhone and make sure that the option of "shrink high bitrate files" has been disabled.
When it regards to audio quality, FLAC edges out ALAC. ALAC is 16-bit encoding and FLAC is encoding with a higher sample rate of 24-bit. ALAC has better quality than most audio files and FLAC makes its quality closer to studio masters. What people benefit from ALAC is that they can move to lossless without changing the workflow. For those who get a sizable iTunes library, it must be intimidating to start from scratch.
---
Convert ALAC to MP3 on Mac with All2MP3 for Mac
Anytime when you have the needs to convert ALAC to MP3 on Mac (or other formats like FLAC, WAV, M4A, WMA, etc.), let All2MP3 for Mac do you a favor. It can batch convert any audio in any format into MP3 with faster speed. It's completely free and once you open it, you will get to know how it works so easily. The following steps can prove that.
Step 1
To convert ALAC to MP3 on Mac, download All2MP3 for Mac first. After you go through a process of installing and launching All2MP3 for Mac, open this program and drag and drop your audio files in it.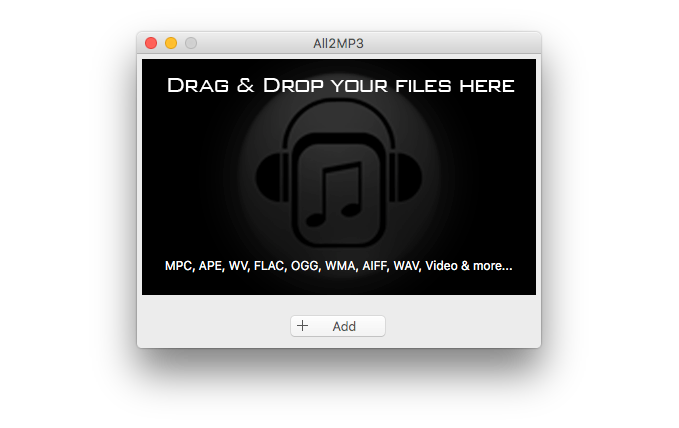 Step 2
In "Quality" section, drag the slider bar to the wanted quality level. Click on the button of "Change all Paths" to choose a folder for saving converted files.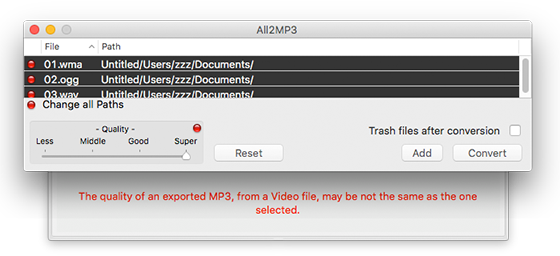 Step 3
With a click of "Convert" button, you will start the conversion.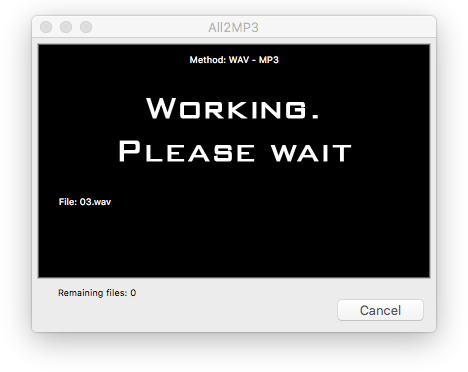 ---
Conclusion
For long-time Mac users, they may just have learned to live with iTunes's defects and don't want to bother to learn the quirks of a new player. As we put it clearly that sound in ALAC can make you listen to lossless music on Mac, now just go get it!