MP3 is surely the most accepted audio format on this planet at present. There are many software programs out there that can do audio to MP3 conversion for Windows users, free and simple; meanwhile, the situation is not that pleasant for Mac users. Some high-quality audio converter Mac software provides conversion feature only to users who pay while other free tools lack this and that abilities or could assure neither satisfying result nor safe use.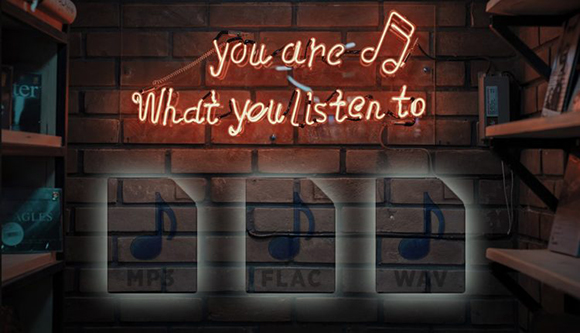 Looking for an ideal audio converter for Mac online can be exhausting but why doing that when you get a one for all solution? All2MP3 for Mac is the best audio converter Mac that can convert any type of audio to MP3 while maintaining the best quality.
---
Convert Audio to MP3 for These Benefits
An MP3 is a compressed digital audio file. MP3s can be made from any audio source. MP3s were originally known as MPEG-1 Level 3, because the Motion Pictures Experts Group (MPEG) defined the standard for compression. Over the years, MP3 has been supported by almost all the portable music players, including iPod, let alone its easy storage, playback and sharing on cellphones. MP3 is also usable by all music player software and audio editing applications. No doubt, it is a universal audio format. But how MP3 retain its popularity over decades?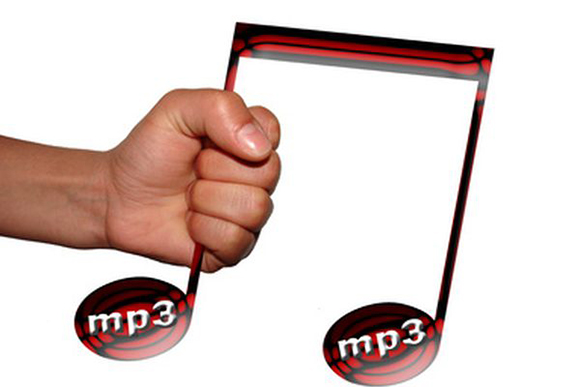 Easy Storage
The main function of MP3 compression is storage. Whereas before, you would need to find a place for countless CDs and cassette tapes, all of your audio files can now be stored on your computer. Also, because of the relatively small size of the file, you can retain a vast quantity of files.
Fast Sharing
MP3 files can be shared much more easily than hard copies on CD or cassette. You can attach an MP3 file to an email or share it via a P2P network. (Only share original content, such as speeches you have given or songs of your own creation. Sharing copyrighted material is against the law.)
Specific Purchase
MP3 conversion allows you to purchase specific songs, rather than having to purchase an entire album. Through servers like the iTunes store, you can find your favorite songs and download them directly to your computer for a fraction of the cost of an entire CD.
Fine Audio Quality
Audio quality is actually both a benefit and a disadvantage. The audio quality of an MP3 file is actually worse than that of a standard cassette tape. This is a result of the compression sequence. However, the longevity of audio quality is greater with MP3 file conversion. CDs get scratched and cassettes can wear out, but MP3 conversions are fairly permanent.
Portability
Thanks to the invention of the cellphones and MP3 players, you can carry music from countless CDs in your hand. Cellphones and MP3 players have enormous storage capacity, making them easy to carry thousands of songs on their own. You can also categorize your MP3 files and create playlists of your own taste, much quicker than mixing a CD or cassette.
---
How to Convert Audio to MP3 on Mac
1
Download All2MP3 for Mac., the best audio converter Mac. Install it on your Mac.
2
Start All2MP3 for Mac, drag the audio files and drop them on the program Window.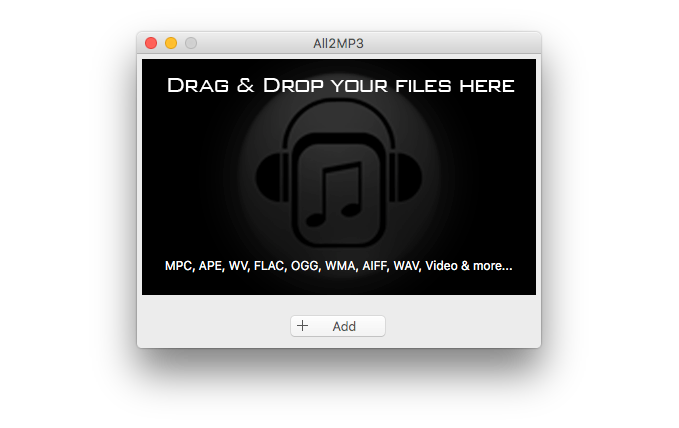 3
Set the output quality using the "Quality" slider. "Change all Paths" is used to set the folder where you want to save the converted MP3 files.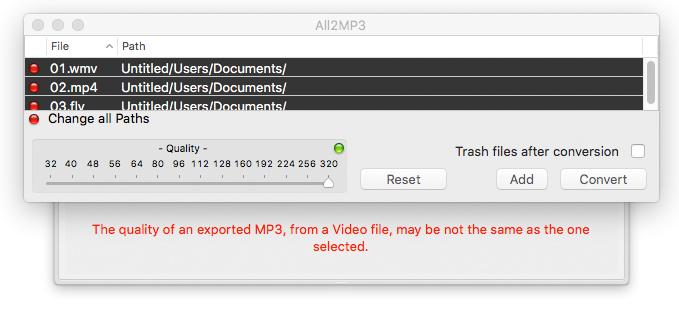 4
Click "Convert" and wait until the conversion is finished. Now you can go to the output folder to get your resulting MP3 files.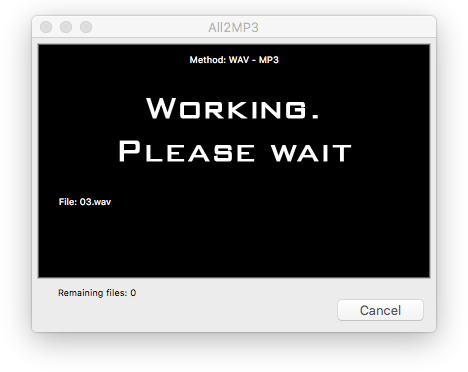 ---
Alternatives for Best Audio Converter Mac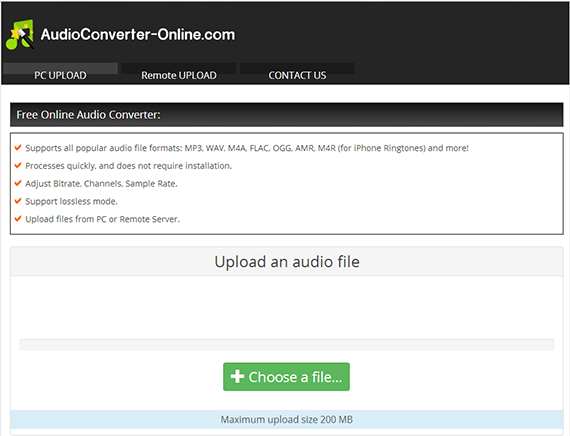 There aren't many alternatives for Mac users to convert audio to MP3 in high quality. We recommend you use online audio converter services if you don't want to install anything on your Mac because usually they don't require download or payment, and mostly they are compatible with all operating systems. However, some of them may require registration and most of them are limited in features, quality, file format, size and the number of the files.