Music production is not an easy thing for everyone. It requires high-quality equipment from keyboard to microphone, most importantly a good computer. As technology develops fast today, many people choose to create music on Mac. There are inherent advantages to using Mac that its hardware is robust and for those who are familiar with its system, they will find it easy to use. You can do everything on Mac from recording songs to mastering movie soundtracks. But which Mac is the best for musicians? In this post, we round up the guidelines for making a right decision; also we will recommend the best Free MP3 Converter for Mac for your convenience.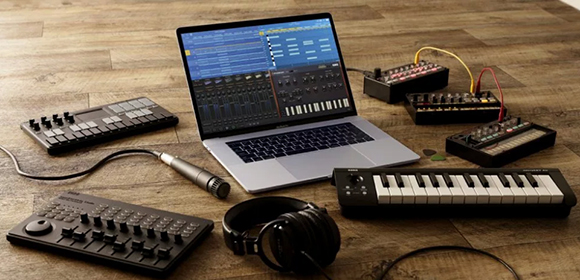 ---
How to Choose the Best Mac for Music Production
The following factors you should take into consideration when you choose the best Mac for music production.
RAM and Storage
Music software is always RAM-hungry. A lack of RAM can lead to fewer instruments funning and fewer effects applying. It takes you more time rendering than doing things live. The majority of Macs don't allow upgrading RAM after buying, so you need to consider the RAM and 16GB is the minimum. Storage is another problem. Hard drives have low speed and much noise compared to SSDs but SSDs start out much smaller and cost too much. If you install pro instrument and effects, hundreds of GB will allow that while an entry-level Apple notebook only has 128 GB.
Portability and Connections
For those who move around frequently or work with musicians from many countries, a portable Mac is necessary. However, for those who have their studios at home and create music by themselves, a desktop machine is ok. There might be another concern that if a Mac is enough for your music creation or not. If what you need is more than a Mac like USB instruments, monitors, headphones or other vital hardware, a single MacBook USB-C port will drive you crazy.
Processing Power
High-end audio processing needs the processor to be extremely intensive especially when you use professional plug-ins or effects. Only serious processing power can satisfy your great demands. So you should pay attention to those low-end Mac models with a lower price on the market. Plus, some audio editing software is GPU-accelerated, so you should add GPU clout sometimes for additional displays.
---
Best Mac overall for creating music
Here, we recommend iMac as the best Mac for musicians. It has the ability to finish most music creation tasks with gorgeous display and enough connections. It has a larger screen for more enjoyable audio editing from writing to mixing. It also allows you to upgrade the RAM to a maximum of 32 GB. For mobile musicians, MacBook Pro can be the best.
---
Best Free MP3 Converter for Mac
Sometimes the sound track you are going to edit may come from everywhere like movie's background music, website, ripped CD, email, etc. Some of them must be in some formats your Mac doesn't support. In that case, you need an audio converter like All2MP3 for Mac which can convert any audio or video file into MP3 format. Only in that way can you get your music production started without any limitation. This best free MP3 converter for Mac is light in size and the simple interface will make your conversion enjoyable.
First,
You need to go through the process of downloading and launching before using All2MP3 for Mac, the best  Free MP3 Converter for Mac, and it won't take you much time. After that, upload your media files with drag & drop or "Add".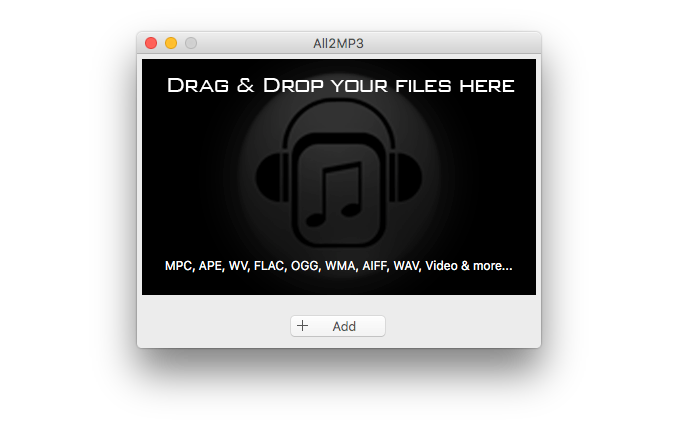 Second,
Choose a folder for saving the converted MP3 files by clicking the button of "Change all Paths". For those who have higher requirements for the output audio, they can choose the quality level and bitrate in the "Quality" field. If needed, you are also allowed to add more files for conversion, restore quality settings and trash original files after conversion.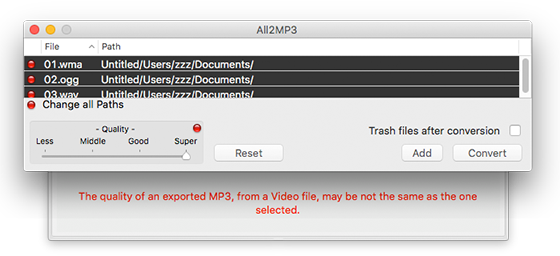 Third,
A click of "Convert" button will get the process started. In a very short of time, you will get the converted files in the output folder.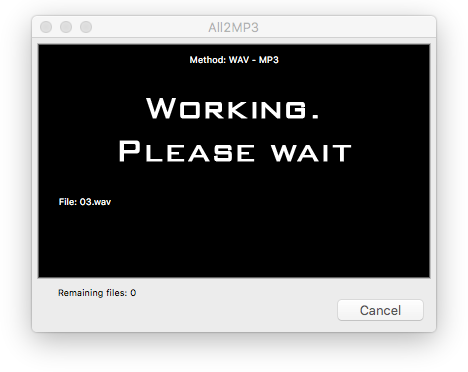 A powerful Mac will allow you to get what you want in music production. With the above tips and recommendations, you will never be at a loss for getting the best Mac.