When it comes to YouTube, you can find virtually any kind of video imaginable. From learning about complicated physics concepts to watching cats fail a jumping, there is no way you will feel bored on the website. One of the most popular things to do is listen to the thousands of funny songs on YouTube that can be found with a simple search. Sometimes it is an original song, while other times it is a parody or silly cover of a popular tune; either way, they are sure to brighten your day and make you laugh. Here is a list of funny songs on YouTube for you to check out!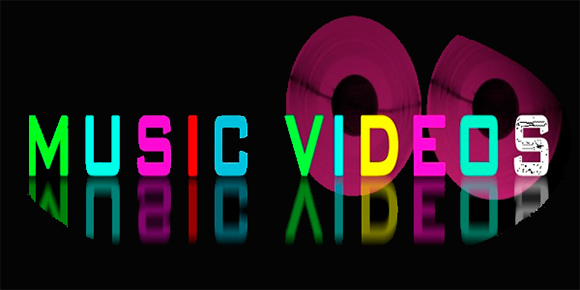 ---
1. Gangnam Style – PSY (2012, 3.1B Views)
If you remember anything from 2012, it is probably South Korean singer PSY's chart-topping hit Gangnam Style. With over 3.1 billion views since its release, this has become one of the funny songs on YouTube in existence, thanks to the silly lyrics and even sillier dance that took the world by storm.
---
2. The Gummy Bear Song – Long English Version (2007, 1.3B Views)
One of the older songs on the list, The Gummy Bear Song is one of the most iconic funny YouTube songs around. It is an extended translation of the original Hungarian version that was first released back in 2006. At that time, it became so popular – it was even topping music charts! A fairly impressive feat for a funny song from the Internet.
---
3. Axel F – Crazy Frog (2009, 1.1B Views)
Crazy Frog is a Swedish animated character created to help market a new ringtone. But, the character grew in popularity and led to the release of "Axel F" which went on to top charts in Turkey, New Zealand, Australia, and most of Europe. It is admittedly a song that some find to be annoying, but there is no denying you may find yourself laughing at the absurdity of it.
---
4. The Fox (What Does the Fox Say?) –  Ylvis (2013, 744M Views)
What does the fox say? That is probably a question you hear a lot during 2013. Well, you can thank Norwegian comedy-singing duo Ylvis for that. This is certainly one of the funniest songs in existence, that has led to countless jokes being made. Even Apple's voice assistant Siri got in on the joke!
---
5. Sexy and I Know It – LMFAO (2011, 525M Views)
LMFAO are an American-pop duo known for the dance-worthy songs. Their funny songs on YouTube are sure to make you want to dance and party, and will also give you a good laugh. Especially if you watch the antics that take place in the music video.
---
6. Single Ladies [Put A Ring On It] – The Chipettes (2010, 444M Views)
The female counterparts of Alvin and the Chipmunks gained a lot of popularity when they were first introduced. Although they are geared towards children, it was something even adults enjoyed. Especially when it came to the covers they did. Listening to songs like Single Ladies sung by a high-pitched trio of chipmunks makes for some funny songs on YouTube.
---
7. Never Gonna Give You Up – Rick Astley (1987 originally, 425M Views)
While you may not think of it as one of the funniest songs by itself, the way people use it says otherwise. For the last ten years, the idea of getting "rickrolled"—being told a link leads to one thing, only for it to take you to this video— as taken over the Internet. You might protest as you get rickrolled, but you are sure to laugh and maybe even sing along with Mr. Astley.
---
8. The Duck Song – Bryant Oden (2009, 328M views)
Another song that was originally created for children is Bryant Oden's The Duck Song. In the song, a duck goes again and again to a lemonade stand asking for grapes. Not only is the song funny, but the video simply adds to it, making it one of the top funny YouTube songs around.
---
9. PPAP (Pen Pineapple Apple Pen) – PIKOTARO (2017, 177M Views)
Last year, Japanese comedian Pikotaro took the Internet by storm with his song "PPAP," short for Pen Pineapple Apple Pen. With 177 million views, some people hailed the song as the new Gangnam Style. The ridiculous of the lyrics and video helped make it one of the funniest songs of the year.
---
10. White & Nerdy (Official Video) – "Weird Al" Yankovic (2009, 124M views)
"Weird Al" Yankovic is a singer-comedian known for his parodies of popular songs across all genres. His most famous song, with over 124 million views, is "White & Nerdy," which parodies rapper Chamillionaire's popular "Ridin'" rap song. From the lyrics to the video itself, White & Nerdy is certainly still one of the best funny songs around.
---
11. Friday – Rebecca Black (2011, 119M views)
You probably remember Rebecca Black and her hit song "Friday," which garnered a great deal of attention and popularity. The song itself got stuck in your head whether you wanted it to or not, and the silliness of the video gave everyone a good laugh. It even led to a number of parodies.
---
12. The Mean Kitty Song (2007, 88M views)
The Mean Kitty Song is one that follows a man's adventures with his new kitten, Sparta. It does not take long for Sparta's new owner to realize that as cute as his new kitten is, he is also always causing trouble. The lyrics are so easy for pet owners to relate to that it makes it one of the funniest songs you can hear.
---
13. Havana – Camilla Cabello (Donald Trump Cover) (2017, 69M views)
While the original song is not considered funny, the Donald Trump cover is a version that will create some laughs. Someone took the time to take clips from the President's various speeches to make it seem as if he was truly singing the song. Without a doubt, regardless of how you feel about the President, everyone can agree it is one of the best funny YouTube songs around.
---
14. Ooh Eeh Ooh Ah Aah Ting Tang Walla Walla Bing – Witch Doctor (2007, 68M views)
This song tells the story of a man who loves women, but the feelings are not returned. So, he goes to a witch doctor for advice, and the song's title becomes the key phrase. The nonsensical ramblings help make this one of the funniest songs you could hear, and one you will not be able to stop singing!
---
15. "SEAGULLS! (Stop It Now)" – A Bad Lip Reading of The Empire Strikes Back (2016, 59M views)
Bad Lip Reading is known for their hilarious videos take misinterpret what is really being said. So, it only makes sense for something from them to make the list of funny YouTube songs. The song is silly but is sure to make anyone laugh at least a little, and brighten your day.
---
There are so many funny songs on YouTube. Whenever you need something to brighten your day and give you a good laugh, all you have to do is find your favorite. Or, if you want to have it with you all the time, without having to open YouTube, all you need is All2MP3 for Mac. This handy app will help extract and convert videos into over 25 different audio types. As the #1 free audio converter for Mac for the last eight years, you can be sure your conversions will be high-quality. Best of all, it is completely free!