There are many ways can convert FLAC to MP3 and it's important to choose the most efficient tool for it. You've come to the right place as All2MP3 for Mac to convert FLAC files into MP3 on Mac is recommended as a professional audio converter and you can do it with ease. For any kinds of requirements, this is one of the best tools. Just wait for a while to play your FLAC files on media players and other devices or platforms.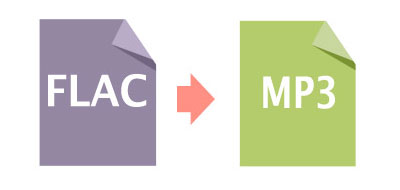 All2MP3 for Mac efficiently converts FLAC and other audio formats (50+) to MP3 on Mac, which is very popular among the users. It takes only a few clicks of your mouse to change the output quality and the ultra-intuitive layout is quite user friendly. You just need to input the audio files by a drag and drop and for making the conversion, the process couldn't be any simpler. You can convert the video file to your desired format and pull your audio format anytime.
---
FLAC to MP3, Is It Necessary?
FLAC is a type of lossless audio format which stands for "Free Lossless Audio Codec". Although FLAC has relatively high audio quality in comparison with MP3 and similar audio formats, but it's less compatible. This format is really popular among the music fans along with ALAC, APE, WMA and WavPack Lossless. Some users do not like FLAC despite its advantages because it's not compatible with all types of Apple devices such as iPad, iPhone or iPod.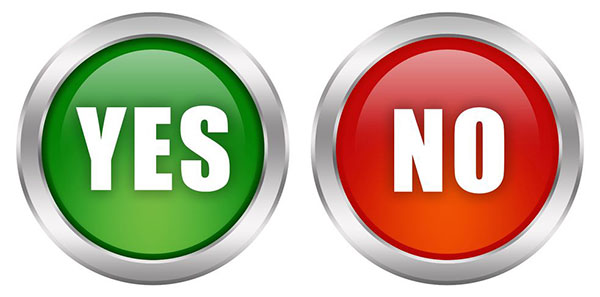 MP3 is the most used format in terms of popularity to listen to music and nearly all multimedia players and audio devices support MP3 playback so that the listeners can enjoy from anywhere they love to. That is why, you can easily convert the FLAC to MP3 format and it's probably the best solution, which will your music playable in more devices and save you space as well.
---
Is FLAC Really Better than MP3? FLAC vs. MP3.
FLAC and MP3 are two popular music formats and we're going to show you the main differences between them here. You will also get a clear idea about the features of these two popular music formats. Once you get a clear picture about these two formats, you can pick the most suitable one for you!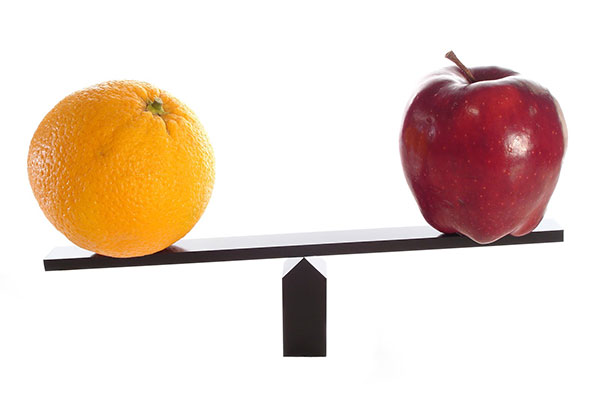 "Lossy" is the word if you describe MP3 format in a single word. On the other hand, you'll get just an opposite word for FLAC, which is "lossless".
---
Does Better Quality Mean Better Sound?
You already realize that FLAC has a relatively better quality than MP3, which is certainly true. In terms of quality, these two music formats cannot really be compared because the quality of FLAC is just like the original recording, but MP3 is not the same.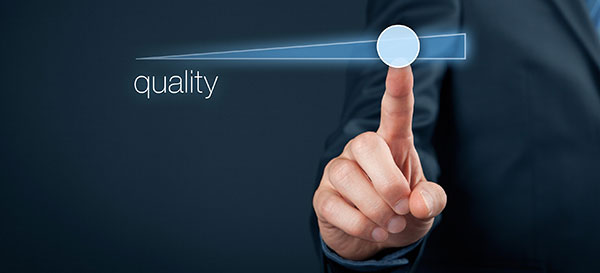 In terms of quality, FLAC vs. MP3, FLAC always wins. What does it really mean? Does better quality always mean better sound? The answer can be both "yes" and "no". Well, you'll notice a clear difference when you listen to music in your FLAC files. However, it's only possible if you use an appropriate sound system and good headphones. However, if someone doesn't have any of them (better sound system and headphones) and using cheap headphones for listening FLAC files, FLAC will sound just like MP3 to them. That is why some people think that there is no real difference between FLAC and MP3 and they prefer over FLAC as size of MP3 is smaller and the quality is also same! You can easily understand that there is hardly any difference between FLAC and MP3 if you're not using a good sound system and high-quality headphones.
---
What Sets All2MP3 for Mac apart from Other Available Mac Audio Converters?
Have you checked some other audio converter programs already? If so, you can also try All2MP3, a universal audio converter and this is really nice that All2MP3 for Mac can convert almost everything. Using your All2MP3 for Mac, you can easily convert 50+ different types of audio files such as WAV, WMA, AAC, OGG, FLAC, FLAC, M4A, WV, APE, AIFF and plethora of popular video files in just a few clicks.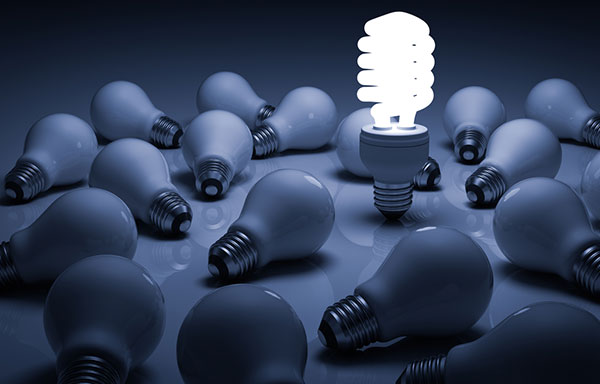 Audio quality is definitely the most important part for audio conversion software, but the speed of conversion is also a crucial factor. This is for sure that a fast program will save a lot of valuable time if you have a number of large files to convert within a short period of time. Thanks to All2MP3 for Mac for using special technology and you need to wait anymore as the conversion process is super fast.
---
How to Convert FLAC to MP3 on Mac with Our All2MP3 for Mac?
If you're planning to convert FLAC to MP3 Mac OS X for free, then just follow the step by step guideline using an All2MP3 for Mac and you will perform the task with utmost simplicity in no time! Download All2MP3 for Mac for free if you don't have it!
Step 1: Input FLAC Files
Click "Add" and in the activated window, you've to choose the FLAC files you want to convert, and then click "Choose".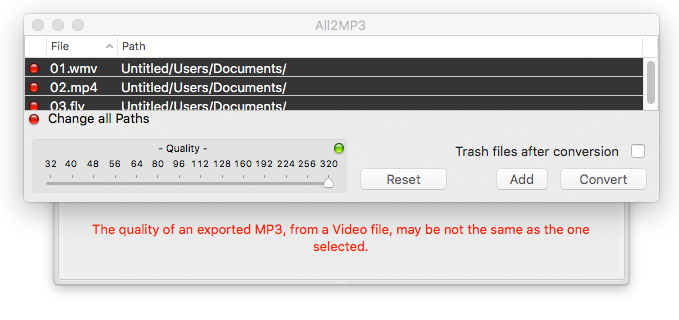 Step 2: Adjust Quality Presets
Choose the output quality level dragging the slider bar below "Quality". Then click the red button (clearly visible) in front of "Change all Paths" to select an output folder.

Step 3: Start Conversion
Click "Convert" to start your desired audio conversion. It will be saved in the output folder with the name of "xxx.mp3" and the files will be converted into MP3. You're done!
---
User questions and answers converting FLAC to MP3 Mac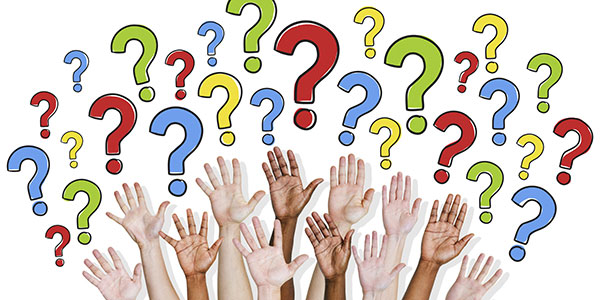 Q: What is actually FLAC music format?
A: FLAC is the king among the popular music formats. It is a high standard for HD music and most of the audiophile will agree with it. The format is accepted by most of the devices and maintains almost the same quality as the original. FLAC can't be played by many devices so you may need to convert FLAC to MP3 Mac.
Q: Is the quality and the size of the music will be same if I convert FLAC to MP3?
A: There is an option to compress the file to save space if you use video converter software, but you will get the same quality in case of leaving it in original size.