Do you remember the holiday atmosphere at Christmas Eve and everybody got prepared for the Christmas day? You can relive your Christmas day by watching the Christmas music videos on YouTube. Here, we are going to list the top 10 Christmas music videos to let you get back to the past.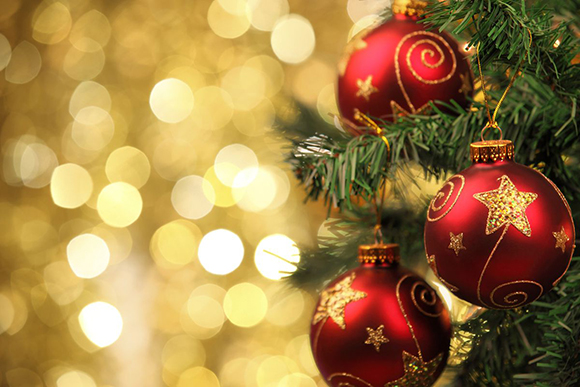 ---
Hanson – Finally It's Christmas
Hanson's "Finally It's Christmas" was released on November 30, 2017, which is the second Christmas album by this pop rock group. Hanson throws the video back to their original Christmas special in 1997 for the new video. They take you through the past and today by performing music from a Christmas special, imagining how each era celebrates Christmas. Just like the time travel. The word "Finally" in the song title is a fun nod to the same question the band was asked: "When is your next Christmas album released?" Well, two decades after their platinum-selling hit "Snowed In" in 1997, they are ready to re-approach their holiday with a mix of classic holiday tunes.
---
Why Don't We – Kiss You This Christmas
"Kiss You This Christmas" was released on November 25, 2017, which is the fifth EP from the boy band "Why Don't We". This music video features the boys' taking on classics like "Merry Little Christmas" and "Silent Night" as well as their original tracks including "Hey Good Lookin" and "You and Me at Christmas". This band brings you a hearty dose of holiday cheer and they will kick off The Invitation Tour in 2018.
---
Pentatonix – Deck The Halls
Pentatonix released their brand-new music video "Deck The Halls" on November 27, 2017, in celebration of "A Very Pentatonix Christmas". In the holiday season, Pentatonix is welcomed with a fresh face and a new take on the Christmas classic. The singer Matt Sallee has joined them as a vocal bass for the performance-packed holiday season and fans can get a peek at how well he fitted into their lineup in the video. The music video presents us new holiday visuals with five vocalists shown in the festive garbs and rocking velvets in a cozily-decorated room.
---
Sia – Santa's Coming For Us
"Santa's Coming for Us" was released on November 22, 2017 and this song was written by Sia and producer Greg Kurstin. This is one of the celebrity-packed Christmas music videos which features a weird Christmas Day party hosted by stars Kristen Bell and Dax Shepard as the wife and husband of a massive family. The horn-fueled "Santa's Coming for Us" highlights Sia's issued holiday LP "Every day Is Christmas". The upbeat jingle and star-studded visual in the video will get you into the Christmas spirit immediately and for the brilliant celebrities: can you spot them?
---
Rebecca Zamolo – It's Christmas!
"It's Christmas!" is the official music video for 2017 Christmas and Rebecca Zamolo is a YouTube star who makes this original comedic song. You can see Rebecca Zamolo's December favorites in the music video including DIY Christmas Slime, hanging stockings, Christmas Sweater, candy canes, holiday cheers, and dancing! You can feel all the joy that Christmas brings!
---
Ariana Grande – Santa Tell Me
Ariana Grande's "Santa Tell Me" was released on December 12, 2014. The music video was directed by Chris Piliero, which features Grande and her friends' laughing, dancing and giving gifts in her house as well as a two-minute outtake section in the end. Ariana makes a wish to Santa Claus for not let her fall in love with her crush if they can't be together in one year. She wants to make sure that the relationship can last forever before she puts all into it.
---
Train – Shake up Christmas
Train's "Shake up Christmas" was first released on November 29, 2010, which is a key part of Coca-Cola's Christmas advertising campaign in past years. It featured people and animals like the friendly polar bears, which became iconic for TV viewers. Santa Claus was drinking Coca-Cola and shaking a snow globe. You can feel the spreading of joy and love in the lyrics with the chorus: "Shake it up, shake up the happiness/ Wake it up, wake up the happiness/ Come on y'all, it's Christmas time."
---
Sam Smith – Have Yourself A Merry Little Christmas
Sam Smith's "Have Yourself A Merry Little Christmas" was released on December 5, 2014. Every single lyric in this song can pack your emotion in the music video. With a dose of Christmas nostalgia in the mix, you will have a perfect storm — instead of rain, it's tears. The music video is like an ice sculpture which is delicate, nuanced and impermanent. Singing the beloved holiday song came easily to Sam and the "Too Good at Goodbyes" singer handles the tune with his usual pathos, turning this classic song into a soulful ballad that makes you want to hug someone right now.
---
Kelly Clarkson – Underneath the Tree
Kelly Clarkson's "Underneath the Tree" was released On October 18, 2013. With a variety of instrumental sounds, this song resonates a holiday atmosphere by incorporating a Wall of Sound treatment along with bell chimes. This music video features a live performance from the television special Kelly Clarkson's "Cautionary Christmas Music Tale". When a piano interlude and then the first chorus finish, Clarkson is whirlwind of energy. In fact, there is not much lyrics about the holidays. On the contrary, it offers covers that describe a "Blue or White Christmas". But Clarkson's vibrant delivery makes the song something brand new.
---
Kylie – Every Day's Like Christmas
Kylie's "Every Day's Like Christmas" was released on December 4, 2015, showing that her friend Minogue and her then-boyfriend Joshua Sasse, British actor are enjoying Christmas Day at her London home. It sounds as poptastic as you would expect a Christmas song written by Chris Martin.
Hope you have enjoyed the above Christmas music videos and we welcome your sharing with your family and friends. To get them downloaded on your Mac, just let our Mac YouTube Downloader help you. For those who want to convert the Christmas music videos to an MP3 files, try our easy-to-use program: All2MP3 for Mac.