Nobody refuses to laugh. The rise of the digital videos has leveled the way of entertainment in our lives, and nowhere is more evident than YouTube, which provides the most popular channels online. At the age of web videos, you don't need to rely on Comedy Central when you really want to watch something funny. What you need to do is find out what channels to subscribe to on YouTube to get your daily funny there. In this article, we've listed the top 10 funny YouTube channels from musical parodies to comedy sketches to tickle your funny bone.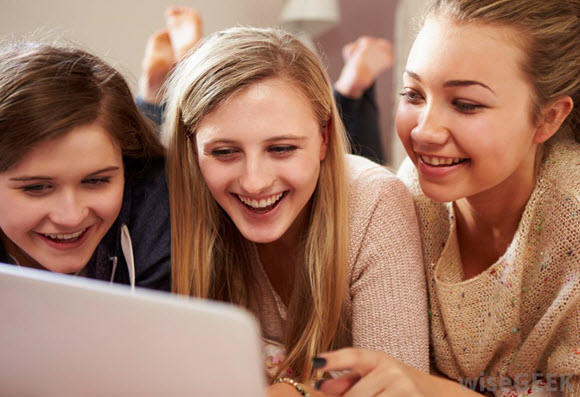 ---
Funny Or Die
Funny Or Die is a great web humor staple! Their hilarious sketches are almost populated by big-time movie stars and stand up comedians. It offers videos from famous clips like "Between Two Ferns" to political videos like "Mexican Donald Trump with George Lopez", you can literally find something funny here.
---
Smosh
Smosh is one of the funny YouTube channels that has been predating the streaming videos by a few years. It was created by Ian Hecox and Anthony Padilla in 2003, and Smosh boasted with the most YouTube subscriptions at various points. It holds one movie under its belt and another one in the pipeline and a list of sub-channels, which makes it one of the channels that consistently upload funny videos on YouTube. The duo has branched out into YouTube Red with Ghost makes.
---
JennaMarbles
JennaMarbles, also known as Jenna Mourey which is one of the female channel owners in the top 20. Since 2010, Jenna has been updating this channel per week with a new video. Most of her videos feature her having a random conversation with herself or her dogs. This channel also covers a few entertaining topics such as "How To Get Ready For A Date". Plus, it provides makeup tutorials and episodes of "What Girls and Guys Do" to explain the differences between boys and girls. Although there is no ground-breaking material, you will find the channel highly-entertaining.
---
The Key of Awesome
Since February 2018, The Key of Awesome has been taking a break and not a new video has been produced. However, there is still plenty of videos worthy to watch on this channel because it has been creating music parodies since 2007. If you love parody videos of famous songs, this channel is just what you are looking for! In the musical comedy, you will be provided with pop-culture, lampoons celebrities, and internet memes with cutting satire and production skills with high quality.
---
The Annoying Orange
The Annoying Orange is a channel of comedy series created by Dane Boedigheimer. The main character is an anthropomorphic orange with human eyes and mouth. The orange often use crude-humored jokes to annoy other vegetables, fruits and many other objects. Each video is similar: the orange runs into others and can't help irritating them. If you are interested in slapstick, this channel is an ideal choice to kill time. BTW, it adds a new episode per week.
---
PrankvsPrank
PrankvsPrank is a funny channel created by Jesse and his girlfriend Jeana. It was started when Jesse decided to play a prank on Jeana. Then he shot a video of the prank and posted it on YouTube. Since then they have been posting videos of their pranks on YouTube. PrankvsPrank is extremely popular and has nearly 9 million subscribers. The videos included are super funny and they will definitely make you laugh for a long time.
---
Bad Lip Reading
If you have never watched videos from Bad Lip Reading, let's do it. Not only is it super funny, it is actually good at finding funny alternatives that fit quite well with what the characters are going to say. As a result, this sometimes leads to a string of unintelligible words and phrases, which makes it extremely funny. Bad Lip Reading gets the famous movie scenes and alternative dialogues mixed with songs. It mostly focuses on users' favorites like "Star Wars" and "The Walking Dead", but you will find something from Barak Obama and Hillary Clinton, delivering speeches at the Democratic National Convention.
---
Tripp and Tyler
You might have seen a Tripp and Tyler sketch on your Facebook feed and didn't even realize it! This is one of  the funny YouTube channels which provides playful looks at manners, office etiquette, and life, which are popular and widely posted on social sites. Their "Conference Call in Real Life" was especially made for office dwellers who always get lassoed into endless meetings!
---
The Escapist
As you can find that there's a large list of YouTube videos dedicated to gaming. That's just what Let's Play is doing. It provides videos from watching how people play games and comments on them to its audience, as well as game reviews, tips, demos, walkthroughs and so on. And you can find the humor in those content, which makes The Escapist shining. It dissects the games and then crushes the funny out of them just like you get orange juice from an orange. In other words, the Escapist is to games what movie trailers are to movies.
---
FailArmy
FailArmy is one of the funny YouTube channels which is dedicated to providing fail videos submitted by users to its audience. Let's face it: most of us will enjoy a good fail picture, right? This channel just offers something funny about people falling down with stupid mistakes, or just plain acts like they're not the sharpest tools in the shed. The fail videos are updated every day. You will think its fail compilation videos super funny, which is perfect for those people with short attention spans.
---
If you want to download funny videos from any of the above funny YouTube channels, use our
AllYoutubeDownload for Mac which can download full channel or user to watch your funny videos
offline. With just a click of button, you will get it available on your Mac.