First of all, let's find out what M4B Audiobooks to MP3 conversion is for: M4B is an MPEG-4 file type for audiobooks which is well-known among those who read and purchase audiobooks from Apple's iTunes store frequently. It is different from M4A (another MPEG-4 file type) because it supports chapter markers to make listeners easily remember the last listening spot instead of repeating the files from the beginning each time.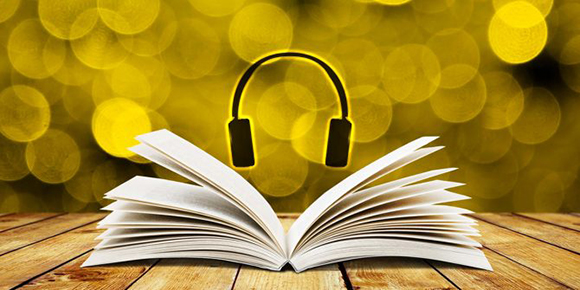 M4B Audiobooks are popular and can be bought and downloaded from iTunes store and some other sources. But given that you just want to listen to your M4B audiobooks somewhere else and finding a compatible player becomes a problem. Obviously converting M4B audiobooks to MP3 is the only way out. That's why we share this article here and you can get all the effective ways as the below shows.
---
1. Use All2MP3 for Mac to COnvert M4B Audiobooks to MP3 (Best Option)
All2MP3 for Mac is a third-party MP3 converter for Mac which can convert all audio including iTunes M4B audiobooks to MP3 (supported by nearly all media players) on Mac. It provides users better conversion experience, for example, batch conversion mode, faster processing speed, high quality guarantee, more formats supported and many others. It enables you to listen to your audiobooks on any player at any place without limitation. Here are the steps for how to convert M4B Audiobooks to MP3 with All2MP3 for Mac.
Step 1
You can download, install and launch All2MP3 for Mac without paying anything.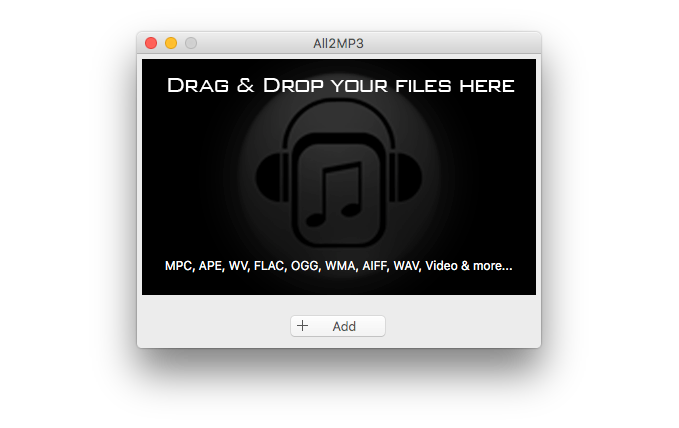 Step 2
Drag your audio files to the program window. After you get the wanted quality level for your audio using the slider bar of "Quality", choose the output folder afterward.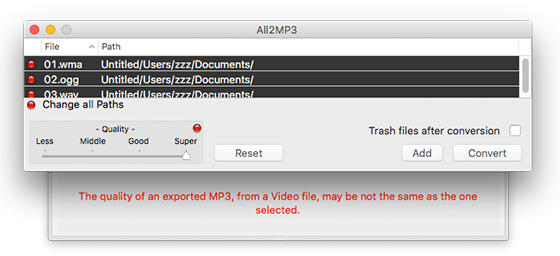 Step 3
With the "Convert" button, you can now start your conversion.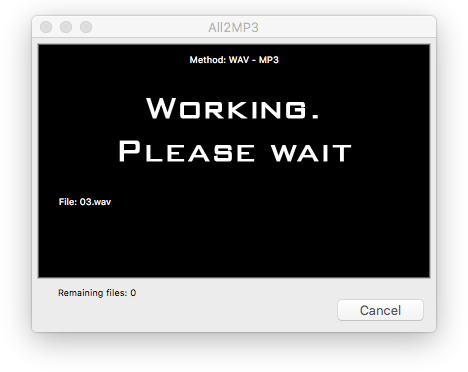 ---
2. Use Online Converter
Apowersoft Online Converter is one of the online converters which can convert M4B files easily online. With the intuitive UI, it can convert audios and videos to any format you want. You don't need to wait for so long because this tool can process with relatively high speed and the output quality will not be disappointing. Moreover, it sets no limit on the how large and how many files you should convert, so you are allowed to convert as many files as you want at one time.
Go to its official website and you can see many video and audio formats listed there, click "Add files" and choose the M4B files from your computer for uploading. After that, click "Format" and choose "MP3" from the menu. Click "Convert" and the process will start immediately.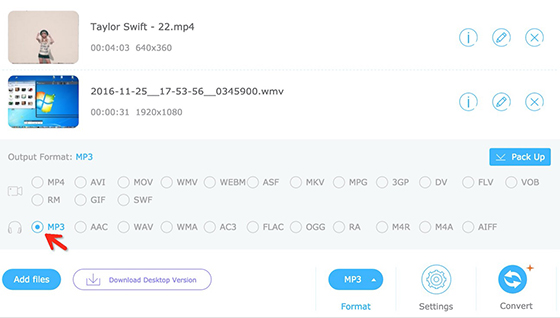 ---
3. Use VLC Media Player
Although VLC is well-known as a media player, it can be another good option to convert M4B Audiobooks to MP3. It can run on multiple platforms including Windows, iOS, Mac and Android. For those who just want to listen to their audiobooks without any further re-encoding, they can just download and install the right version of VLC. For those who insist on file conversion, follow the instruction below.
Open VLC, press Ctrl + R on your keyboard to activate the "Open Media" window. Click on "Add" button and input your M4B files then click "Convert/Save". In the popped up window, you will see a drop-down menu of "Profile", select "Audio–MP3" from it. Then, click "Browse" to choose an output folder. Now, click "Start" to get VLC convert your M4B files to MP3.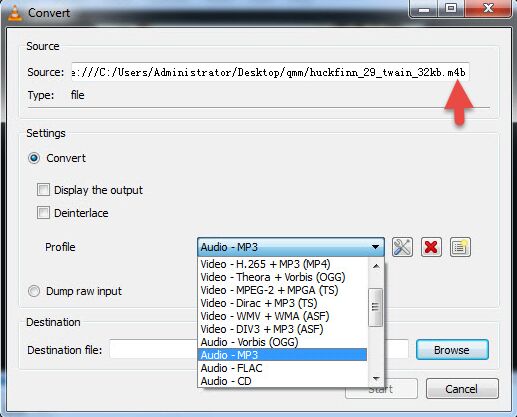 ---
4. Use iTunes
iTunes can also handle some basic conversion jobs for Mac users. To use it to convert M4B to MP3, you just need to open it and input your M4B files or just drag them into iTunes library. Go to "Edit" tab, click "Preferences – Import Settings". In the menu of "Import Using", select "MP3 Encoder". Then, go to "Book – Audiobooks" and click on the file you want to convert. After that, drop down "File – Convert – Create MP3 version". Your audiobooks will be converted to MP3.
As iTunes supports only a few file formats and you may run into crashes sometimes, it is not a recommendable way to convert audio files. Plus, compared to online converters, it is not that easier to manage your file conversion.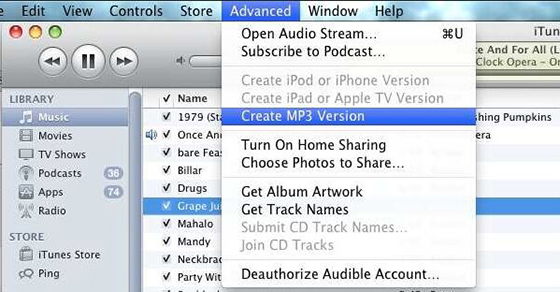 ---
How to Transfer MP3 Audiobooks to An MP3 Player on Mac
What if you want to listen to your audiobooks on the go? You can transfer audiobooks to your MP3 players by manually copying the files. Finder can help you do that and just follow the easy steps below.
First, you need to plug your MP3 player into your computer with a USB cable. Open Finder and go to "Documents – My Media – MP3 Audiobooks". Open another window and in the "Devices" panel in the left, you can find your MP3 player. Just drag the audiobook from the folder of "MP3 Audiobooks" to your device. If you've got a problem in transferring, try dragging the contained MP3 files individually instead of the whole audiobook folder.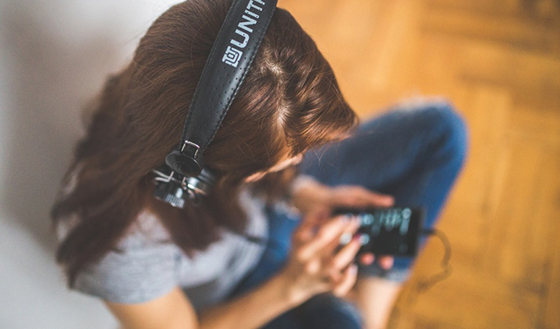 ---
Conclusion
The above are workable solutions for converting M4B audiobooks to MP3 and you can choose the one suit your needs most. In addition, if you are interested in other conversion scenarios, here's how to convert WMA to MP3, FLAC to MP3, M4A to MP3, MP4 to MP3, MOV to MP3, WAV to MP3, FLV to MP3, etc., All2MP3 for Mac can help you out.