For Mac users, iTunes can be a good place for streaming music. There's only one thing better than discovering your favorite songs: getting them legally and for free, then packing your iTunes full of them. If you love listening to music and do not want to pay a penny for downloading music collection from iTunes, look no further, we list the following ways that can help you get free iTunes music on Mac easily.

---
1. Get Free iTunes Music with Free On iTunes Feature
iTunes will release some free songs from certain artists for each week. In iTunes main interface, go to iTunes Store in the left pane. Then navigate to the right pane, and you will see the tab of "Quick Links". Click "Free On iTunes" in the "Quick Links" tab and you will see all the free contents listed on iTunes. To download free music, just login iTunes with your account and click the "Free" button beside the songs and download.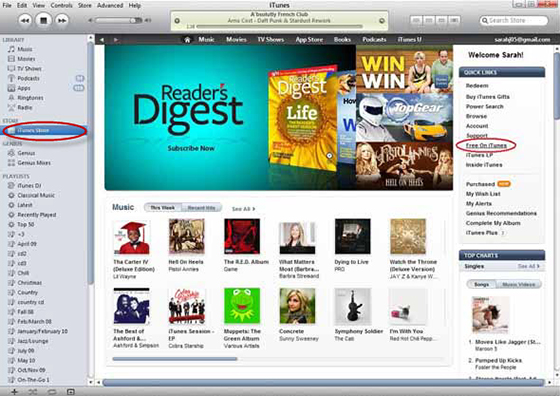 ---
2. Get Free iTunes Music with Podcasts
You can get free music on iTunes from "Podcasts" section. The free music-oriented podcasts may contain tunes and commentary. When you click the arrow beside the Podcasts, choose the "Music" option and you will see all the free music listed on the interface. Just click on any music you want and hit on the gray "Free" button and the music will be downloaded in no time. Or you can use "Subscribe" beside the music to download episodes of the Podcast once they are available in the future.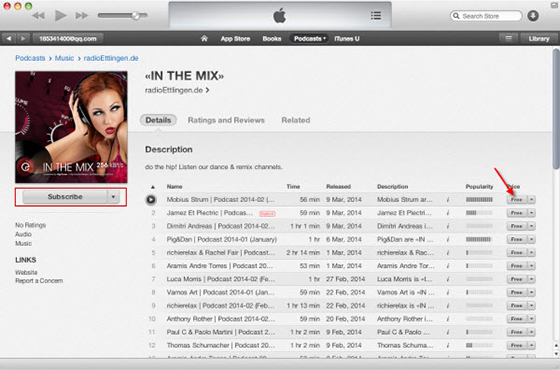 ---
3. Get Free iTunes Music in Pick of the Week from Starbucks
Startbucks provides free music in iTunes when you go to the "Pick of the Week" section. You can get the "Pick of the Week" card on the counter or sugar table in Starbuck store. Or you can download Pick of the Week from Starbucks digital network. You will get songs and artists in front of the card and the download code on its back. Just go to "iTunes store – Quick Links – Redeem" and input the download code to get free music on iTunes.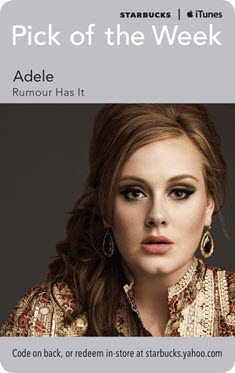 ---
4. Get Free iTunes Music from YouTube
ListenToYouTube.com is an online service which allows you to get YouTube music easily for free. What you need to do is just copy and paste a music URL from YouTube, and this online YouTube to MP3 converter will download MP3 from YouTube directly. After the download, you can transfer the MP3 file to your iTunes library.

---
How to Convert iTunes Music to MP3
Songs you purchased from the iTunes or the free music you got may come in the AAC format which is a newer format for your most devices. Actually no matter what format your music files are present in, it's wise to convert them into a universal format like MP3. Luckily, it's fairly easy to convert iTunes music to MP3 using All2MP3 for Mac. As it provides flexible quality presets, even beginners can keep the balance between file size and audio quality during the conversion. So, let's now take you through the simple steps to make your iTunes music available on any devices you have.
Step 1.
Drag your music files and drop them into the program window directly or you can click "Add" to input.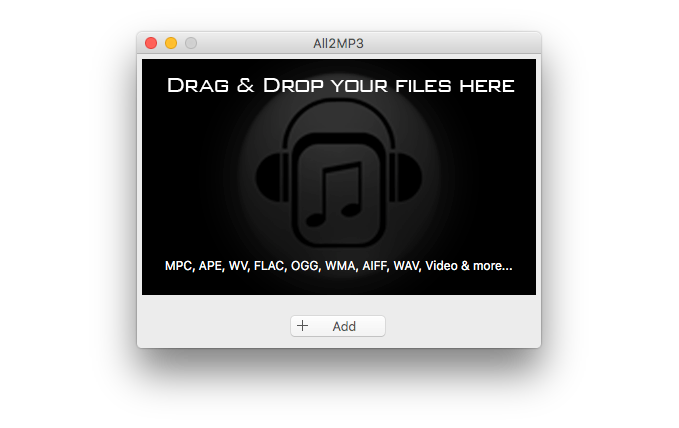 Step 2.
Drag the slider on the slider bar of "Quality" to choose the wanted quality level. Then you need to choose a folder for saving your converted files with a click of "Change all Paths" button.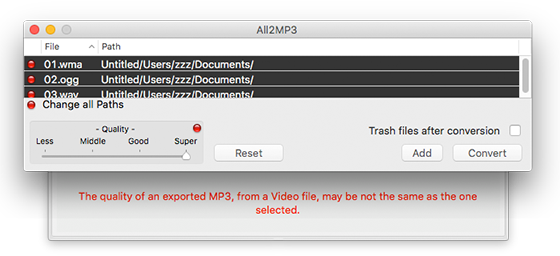 Step 3.
Finally, just click "Convert" to start your conversion immediately.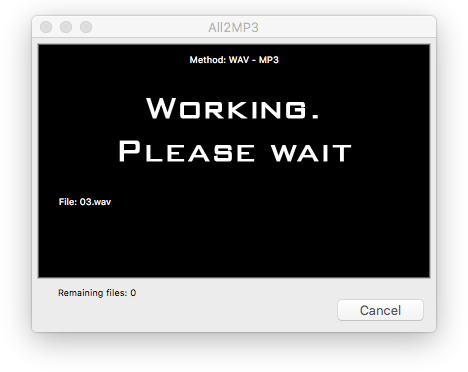 With the above methods, you may have successfully got free iTunes music on your Mac. And as you can see, All2MP3 for Mac makes it quite easy to convert iTunes music to MP3. It is also an excellent helper to manage music in many other types of formats on your Mac. It's never late to give it a try.