MP3 format is so popular that all music devices and media player software can read and play it. However, the formats of the audio you get may vary due to where they come from. Mostly, to use them, you will have to convert them to MP3 with a trendy MP3 converter for Mac.
There are many free Windows converter MP3 software, but unfortunately, the case is not the same for Mac. You may have surfed the internet, trying to find an ideal solution for Mac MP3 conversion, without getting any satisfying result. In this post, we'll introduce the best MP3 converter for Mac and show you how it works to solve your audio conversion issue.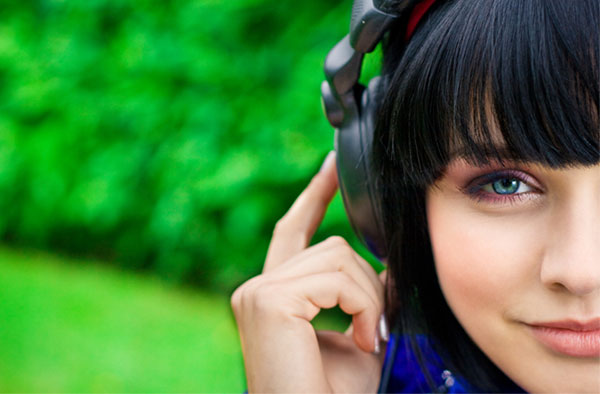 ---
Why is All2MP for Mac is the Best MP3 Converter for Mac
Although not many, there are choices out there for Mac MP3 conversion. But what makes All2MP3 for Mac stand out? Here's a peek at its advantages against its competitors:
Free to Use for Real – MP3 conversion is not that complicated in our view so why not make it free? It's unfair that all the Windows users have excellent free MP3 converters while Mac users don't. So, we make All2MP for Mac free, with no strings attached – we do not try to install malware or other junks in your system; we do not ask you for your credit card, cell number, address… no, not even your email. It's really free.
---
Limitless – All2MP3 for Mac is completely free, without any limitation. Some "so-called" free MP3 converter for Mac may somehow disgust you with their limitations: you may be asked you to pay before output; it allows only a couple of times of conversion, even though it's not a "trial" version; you are allowed to input a limited number of files; the input files are not supported if they are longer than 5 minutes and you haven't upgraded to advanced version with your bucks; only 1 input/output format is supported; and the list goes on. You hate all of these, right?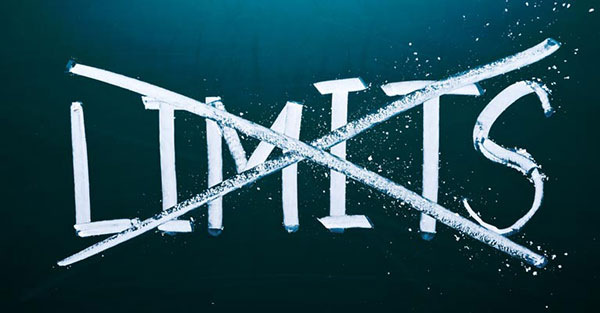 Super Easy – All2MP3 for Mac has a neat interface that you can see what you need instantly. Let's see the easy steps it takes to convert audio files.
Step 1. You just drag all the files and drop them into the program window; if you are not a "dragging" fan, fine, go with the traditional way to input the audio files in the window activated by the "Add" button below.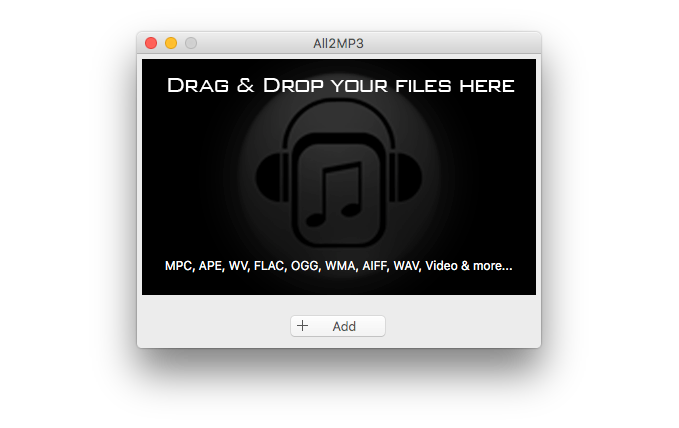 Step 2. Change the settings. You can change the quality as well as output folder.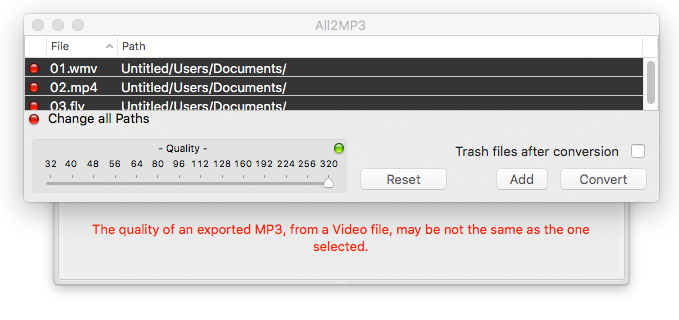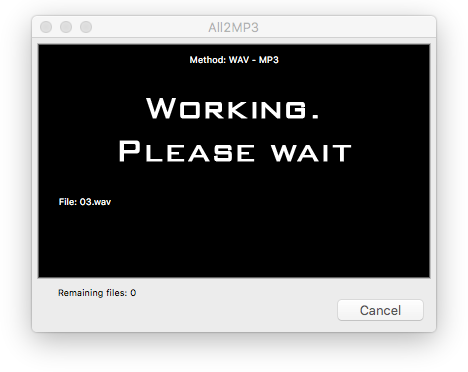 Universal Mac Audio to MP3 Converter – All2MP3 for Mac accepts any audio formats as input to convert them to MP3, like WAV to MP3, WMA to MP3, FLAC to MP3, etc. Also, it handles the video to MP3 conversion (AVI, MP4, MKV, FLV, etc.). Literally, it converts ALL to MP3!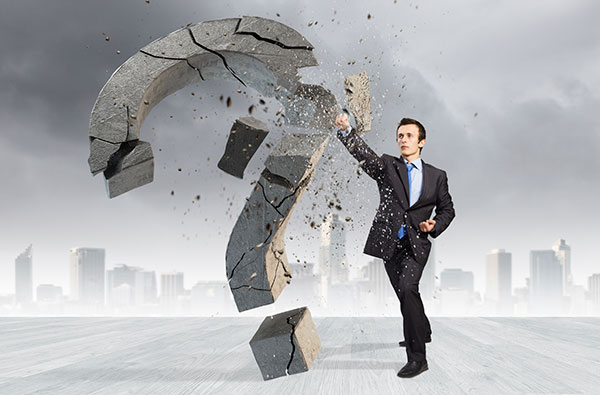 Now you understand what makes All2MP3 for Mac the best Mac MP3 converter and don't forget about it's Windows version if you need an audio converter on your Windows PC.