Do you have some AVI video like movies, TV series or music videos that you want to enjoy on your iPod? Or you just shoot some video footages in AVI format and transfer them to your Mac but sadly discover that QuickTime can't play them? Everything would be easier if you can convert AVI to MP4 on Mac. Let's see how you can benefit from MP4's popularity.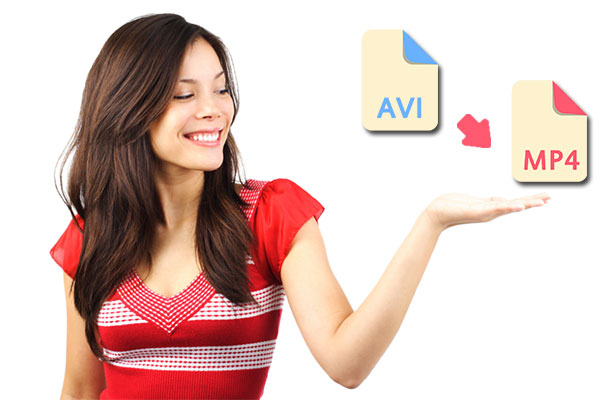 ---
Why You Should Convert AVI to MP4
All reasons that you should convert AVI to MP4 on Mac can be concluded into 4 types of usages.
QuickTime Playback – By default, QuickTime is installed on Mac. It is an excellent Mac media player and many Mac users won't bother to download another media player software. However, QuickTime does not support AVI format. To enjoy AVI on your Mac with QuickPlayer, you have to convert it to MP4 first.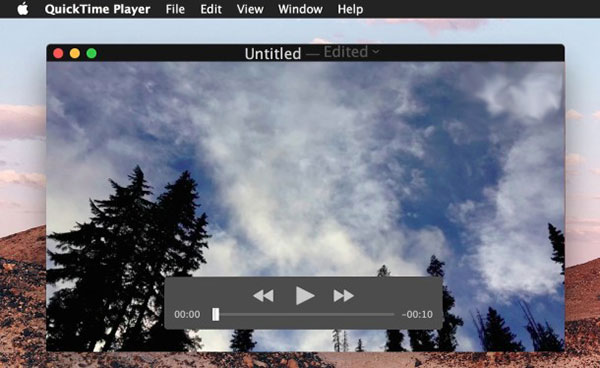 Video Sharing – If sharing the video plays an important part of your life, converting them to MP4 is inevitable, no matter on which site you want to put your video: YouTube, Facebook, Instagram, Myspace, etc. Some of them do not accept AVI at all while others may convert your uploaded AVI to MP4. That means it takes much less time if you upload MP4 instead of AVI.

Easy Storage – AVI is much bigger than MP4, which may take up your valuable hard drive resources on Mac. Converting AVI to MP4 can somewhat "compress" the video without degrading the quality and spare some room on your Mac for other useful files.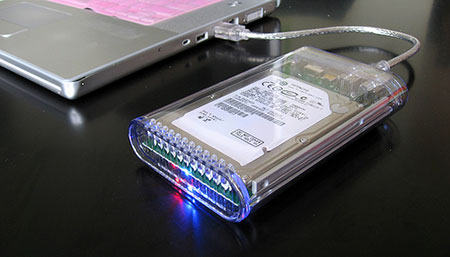 Apple Devices/Apps/Services Compatibility – MP4 is so widely used that almost any devices and media player software can play it – Apple devices are no exception.After you convert AVI to MP4, you can add them to iTunes to playback and iCloud for playback/backup. You can directly send them to Mac, iMac, iPad, iPhone, iPod and more or watch them directly if they are associated with your iTunes/iCloud account.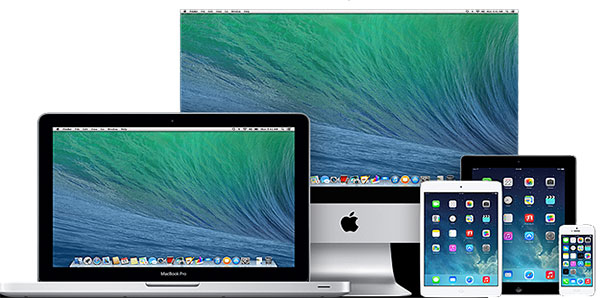 Now you understand why you need to convert AVI to MP4, but how exactly can you do that? Here we'll provide 2 free ways to do it.
---
Best Solution – Free AVI to MP4 Converter
We are pretty sure that you don't want to spend your money on a normal video conversion task that can be done by many tools. Here it is – the best AVI to MP4 converter that is completely free and able to do the work exactly like or even better than most payware, All2MP4 for Mac. It does all the tricks you can expect with a Mac video converter. It takes just 3 steps to convert AVI to MP4: 1. add AVI files into All2MP4 for Mac – 2. Set the output format as "MP4" and choose the quality profile – 3. Start the conversion.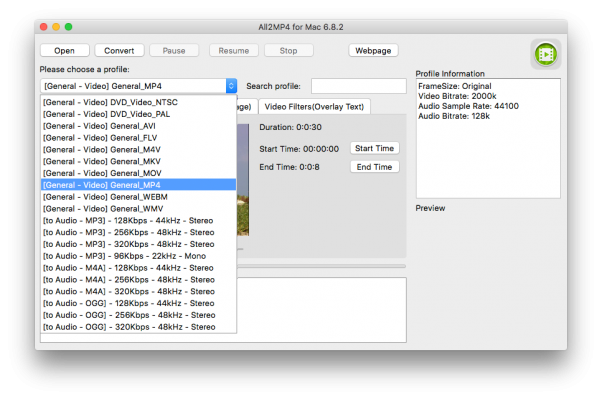 Here's a more detailed guide on how to convert AVI to MP4.
All2MP4 for Mac does more than "Convert". It can cut video, add the overlay(text and image), change volume and echo and more.
---
Online Alternative – Free Online AVI to MP4 Converter
Despite several drawbacks and limitations, free online video converter is still an option if you can't or don't want to install any application on your Mac and have a healthy and fast network. Just google "online video converter" and you'll find plenty of them. Make sure to go with a safe website without asking for any personal info.