Animated movies bring a lot of fun to our childhood. If you are parents, it's your obligation to censor every movie your children watch to make sure there is no content inappropriate for their age. There are some animated movies that seem made for the child but actually they are for adults or older teenagers. Here are a few examples of these movies which you should not let your kids watch if they are too small.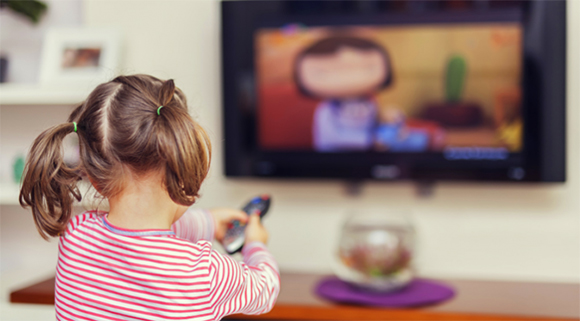 ---
Coraline (Full Movie for Free)
"Coraline" is a 3D stop-motion movie in 2009 directed by Henry Selick. It is based on the 2002 novella of the same name by British author Neil Gaiman. "Coraline" is about an 11-year-old girl, Coraline Jones (voiced by Dakota Fanning), who loves to fancy herself a dauntless explorer, moves into an old mansion and gets bored with her inattentive parents. Then she discovers a parallel underworld that appears "welcoming" and that where her nightmare begins.
Coraline later noticed that this parallel world is dangerous with the evil version of her parents who steal the eyes and souls of kids and replace them with buttons. Although with a happy ending, it is too scary for the small kids. The movie filled with dark nuances and dreadful ideas. The most horrifying scene that gives me goosebumps is when the evil multi-legged mother is catching Coraline in the tunnel that looks like her net. Do not let your children watch this unless you are pretty sure they are old enough to deal with the horrific scenes they are about to meet. However, "Coraline" is one of the excellent animated movies for adult, especially horror fans who love enjoying the spooky thrills in a 3D movie. Dakota Fanning's voice performance is excellent.
---
Monster House
"Monster House" is a 3D computer-animated movie in 2006 directed by Gil Kenan. This frightful story is about three kids trying to battle with a living, breathing, scary suburban house which is merged with the soul of a 675-pound vengeful woman. The 3 kids are 12-year-old boy Dustin J. (voiced by Mitchel Musso), 12-year-old boy Charles (voiced by Sam Lerner) and 11-year-old girl Jenny Bennett (voiced by Spencer Locke). They have to destroy the heart of the monster house to kill it.
A house that's eating people – sounds familiar and maybe you have known one or two tales like this one (In one of the "Doraemon" episodes, there is a house that sucks people in, which turns out to be a tool to capture thieves when no one is home) but actually watching the house gulping people on screen? That's another level of fear. Spencer Locke played a victim in 2018 movie "Insidious: The Last Key" and has appeared in many horror movies before – looks like this cute girl has her own special choices.
---
9
"9" is one of the 3D computer-animated movies in 2009 directed by Shane Acker. It is based on Shane Acker short film of the same name in 2005. This story is about 9 (voiced by Elijah Wood), a friendly, curious and amiable stitchpunk (rag doll) created by a scientist, using a portion his own soul. The scientist also created eight other stitchpunks. Together, they were made to fight the Fabrication Machine that constructs a war machine army to destroy the world with toxic gas and chemical weapons.
This is a post-apocalyptic story and you can see ruins and deserted facilities everywhere. The stitchpunks themselves are a bit like voodoo dolls. IMO the storyline is a bit depressing but interesting and I recommend it to adult audiences. But please do not let your children watch it because some of the scenes are unforgettable in a horrible way for young audiences. In one of the scary scenes, the "corpse" of the 9's stitchpunk friend was transformed and manipulated by the machine and it looks just horrible! The death scenes of this poor little dolls are also ruthless. Watch it and decide if you want to be the bad parent to get your kids mentally disturbed.
And here is the 2005 9's Academy Award-nominated short film of the same name.
---
Kubo and the Two Strings
"Kubo and the Two Strings" is a 3D stop-motion movie in 2016 directed by Travis Knight. Creating something completely original requires courage and talent in a world full of remakes and reboots. "Kubo and the Two Strings" is about a teenage storyteller, Kubo (voiced by Art Parkinson), who as an infant who escapes with his mother (voiced by Charlize Theron) from his grandfather (voiced by Ralph Fiennes), the Moon King, who plucked Kubo's left eye and cursed Kubo's father (voiced by Matthew McConaughey) to transform to a giant beetle samurai, and cause Kubo's mother to lose her body and have to use her last magic to put her soul into the monkey charm, turning herself into a snow monkey.
So, Kubo, his money mother and beetle father begin the quest to gather three magical pieces of armor to defeat his grandfather and two evil aunts. But his father loses his memory and his mother remembers only Kubo without telling him, so basically they did not know they are actually a family for the most part of the journey – what a tragedy! I do not recommend this to any child because it's too sad to watch a boy lose both his mother and father while the tragedy maker is his grandfather, who should be a loving role in a traditional family.
---
Sausage Party
"Sausage Party" is one of the computer-animated movies in 2016 directed by Greg Tiernan. Attention: this is made for ADULTS! No children should be allowed to watch this! This comedy was even the first American CGI-animated movie rated R by MPAA. "Sausage Party" is about one the sausage Frank Wienerton (voiced by Seth Rogen, who is also one of the story writers) leading a group of food & products in a supermarket to seek the truth about their existence and find out what will happen when they are bought by people. It shows us the secret lives of foods and household groceries, if any.
Some say it's about science VS. religion (undebatable truth VS. blind faith); some say it's racial and offensive and look at those Mexican Taco, Irish potato, Nazi German sauerkraut, "Stephen Hawking" gum, etc.; some say it's about sexist because all male characters are Perverts while all female characters are lustful. Anyway, I don't think this is a movie that should be revealed to your children. So don't be a dumb parent and read the movie review and check the movie's rating descriptors (G, PG, PG-13, etc.) before you do anything stupid. After all, you don't want your kids to end up watching humanized food and groceries being torched and slaughtered or f**king each other in the weirdest orgy, right?
Here's the final scene of this lunatic to blow your mind. WARNING: this scene could be offensive and disgusting for some of you and if you insist on watching it, put your earphone on and turn the volume down; do not watch it before your children, parents, relatives, boss, coworkers or anyone that you don't want to share an awkward moment with.
If you want to download any animated movies from YouTube, we recommend a fairly easy-to-use tool for you: AllYoutubeDownload for Mac. Just give it a try and see how easy and fast you get your favorite movies downloaded with this tool!
Download AllYoutubeDownload for Mac
Animated Movies That Your Kids Shouldn't Watch: Part Two