If you have read our post "Animated Movies That Your Kids Shouldn't Watch: Part One", you should know that not all animated movies are made for kids, even when some of them look cute. In this article, we are going to continue our list of these movies with resources to watch them.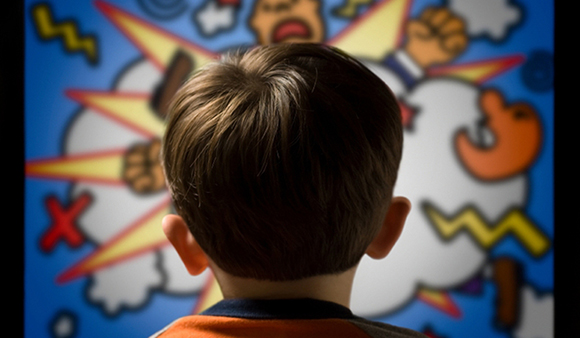 ---
ParaNorman
"ParaNorman" is one of the 3D stop-motion animated movies in 2012 directed by Sam Fell and Chris Butler. The story is about an 11-year-old boy, Norman Babcock (voiced by Kodi Smit-McPhee ), who can interact with the dead but is misunderstood by people around him. Then he has to save his hometown from an ancient curse that brings zombies into his world. It's a story about accepting yourself even if others don't want to see you as who you really are. Sounds like a motivated movie for kids right? But no. Although friendly ghosts are helping Norman saving the town, there are brain-eating zombies, wicked and terrifying witch, bullies at school, drinking, cursing, smoking, a teenage girl throwing herself at a teenage boy (who revealing himself as gay in the end), a younger boy trying to get into the pant of the teenage girl, bottom slapping, etc. These factors make the movie inappropriate for smaller kids. A few scenes are really spooky and may scare timid children. However, "ParaNorman" could be a great date movie that brings much fun to adults.
---
The Nightmare Before Christmas
"The Nightmare Before Christmas" is a stop-motion animated musical movie in 1993 directed by Henry Selick & conceived and produced by Tim Burton. It was originated in Tim Burton's poem back in 1982 when he was a Disney Animator. It is a story about Jack Skellington (voiced by Chris Sarandon) from Halloween Town who decides to break the routines of Halloween and take over Christmas along with the citizens of Halloween Town this year, neglecting the warning from Sally (voiced by Catherine O'Hara), the rag doll whose love interest is Jack.
This is an offbeat animated movie with creepy (sometimes disgusting) creatures: skeletons, nasty toys and even a villain named Oogie Boogie, a brown burlap sack filled with filthy worms and bugs, which crawl out of him from time to time and he has a snake tongue. So most characters in this movie are not delightful in appearance. Tim Burton is talented and brilliant to make such an sophisticated story and he's the best to bring us the mysterious, dramatic and dreamlike atmosphere in a dark way, just like he did in "Batman Returns" (1992), which is my favorite Batman movie (TBW, Michelle Pfeiffer is the best & hottest Catwoman!).
---
Corpse Bride
"Corpse Bride" is one of the stop-motion animated movies in 2005 directed by Mike Johnson and Tim Burton. The story is about is about a young man, Victor Van Dort (voiced by Johnny Depp) who accidentally marries a zombie bride, Emily (voiced by Helena Bonham Carter, Tim Burton's ex of 13 years of relationship without marriage). It's a Gothic love triangle that shows us how we fall for each other, how we hate to part from each other, how we sacrifice for our love & how jealous we could be in a relationship.
You can see many familiar elements that appear in "The Nightmare Before Christmas" while the music is great as well. It's a movie that includes multiple references to death, corpses, skeletons & decay, although in a fun way. Another reason it's not for small children is that it's all about love between men and women – kids could get bored, confused or misguided by negative emotions.
---
Frankenweenie
Another Tim Burton movie. "Frankenweenie" is a 3D stop-motion-animated movie in 2012 directed by Tim Burton. A funny thing to mention is it is black-and-white. As a comedy, it's just too sad. The story is about a resurrected dog, who lost his life in a car accident and then was brought back to life by a scientifically minded boy named Victor Frankenstein(voiced by Charlie Tahan). Victor's only friend is his loving dog and he makes him animated again in a Frankenstein style. Many of us may have family pets and may have already experienced the death of them – you won't want your kids to relive that moment, right? Frankenweenie died in the movie and if you are not ready for an in-depth life-and-death kind of talk with your kids, don't traumatize them with this movie.
I personally had 7 pet dogs in my childhood and teen years and 5 of them died because of all kinds of accidents. That's a huge burden for a small kid because I cried every time I lose them; I even cried in my college dorm when my mother called to tell me my old friend, the old pet dog who's been a part of our family for many years, died peacefully, lying in front of my bedroom door unusually, facing its face to my bedroom. "Frankenweenie" can bring up a lot of sad memories – I don't even suggest it to an adult if he/she had long lost animal pal.
One more thing: Tim Burton's "The Nightmare Before Christmas", "Corpse Bride" & "Frankenweenie" seem connected. If you are interested in this type of theory, find out if it's true.
---
Hell and Back (Full Movie for Free)
"Hell and Back" is a stop-motion adult animated movie in 2015 directed by Tom Gianas. Obviously, it's for ADULT only so don't let your children watch this. The story is about Remy (voiced by Nick Swardson) and his friend Augie (voiced by T.J. Miller) going to hell to rescue their buddy, Curt (voiced by Rob Riggle), from the devil, under the help of a charming half-demon, Deema (voiced by Mila Kunis). And the devil (voiced by Bob Odenkirk) is having a crush on an angel (voiced Susan Sarandon). It's a vulgar movie full of f**k & s**t and nonstop sexual/drug references everywhere. Again, NOT for children.
---
Ronal The Barbarian (Full Movie for Free)
"Ronal The Barbarian" is a Danish animated stereoscopic CGI feature movie in 2011 directed by Thorbjorn Christoffersen, Kresten Vestbjerg Andersen and Philip Einstein Lipski. The story is about Ronal, a young barbarian who's weak, skinny & low self-esteemd but with a quest of saving his tribe from an army led by the evil Lord Volcazar. No surprise, it's full of swearing and sexual references but it's a funny movie so have fun, without your kids.
---
Now we have introduced many animated movies that you should not let your children watch but if you are an animation fan, you could have all the fun you want. You can even download them with our YouTube video downloader for Mac & Windows.