Today the number of people who enjoy listening to podcasts is increasing day by day. Listening to a podcast requires less attention than watching videos because you can listen while waiting in a queue, running, or doing some cleaning. According to the research, an average listener can subscribe to 6 podcasts. Whether you have a  large knowledge base to share or want to get the pretty good income, you can make a podcast to get self-promotion or audience expanding.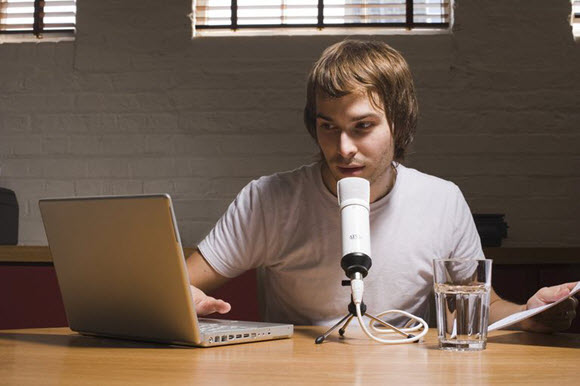 ---
How to Plan Your Podcast?
There are three types of a podcast: monologue, interview, and multi-host. Monologue means that there is just one person (you) to speak. Interview introduces the conversation between a second voice and another second point of view, which makes it more interesting. A Multi-host podcast includes at least three or more people. Actually, it is the most difficult one to arrange since you have to prepare additional equipment and make a schedule suitable for every participant.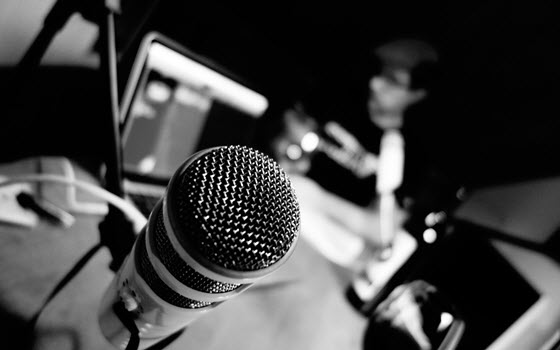 When you are clear about the above types of podcast, it's time to set up a theme for your podcast. First you need to decide to make a show podcast with a specific topic or episode with a huge topic. If you are ready to record podcasts on regularly, you need to create a calendar for at least one month with the topic ideas. Thus you will have time to read the related information of your topic and listen to other people's podcasts. Whenever you don't have enough fresh ideas, you can check forums or question sites to know what people are caring about.
It's wise to write a script of your podcast beforehand to get a clear overview of it. Besides, it's much easier to read a well-prepared text than to remember many things during the recording. Try to focus on the main points only and keep the podcast within 60 minutes so that the average listeners won't feel it is too much for them.
---
How to Start Recording a Podcast?
As soon as you get your podcast script ready, it's just the time to choose an equipment for recording. Let's take Free Audio Editor as an example. As it's totally free, easy to handle, and there are tons of step by step guides, which is great for podcasting beginners.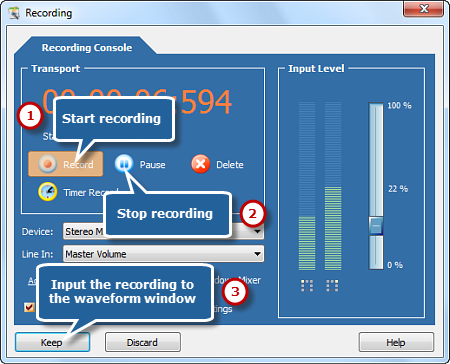 Connect the microphone to your computer and run Free Audio Editor.
Go to "Home – New Record" to select the recorder sample rate and channel and click "OK" to activate the audio recorder.
Choose a sound card and sound source in your system.
Click the red record button to start the recording and read out your podcast script and you will see the wave variations in the program window. If needed, drag the slider to adjust the volume for recording.
To stop recording, click "Pause". Click "Keep" to save the recording in the waveform in the program window. go back to the "Home" tab and select "Save".
Listen to your recording and if it's OK, just start your podcast recording. You'd better record at least 5 seconds of silence before the podcast, which will help you to cut out all the background noises.
---
How to Edit a Recorded Podcast?
As soon as you finish your podcast recording process, it's time to edit the recording: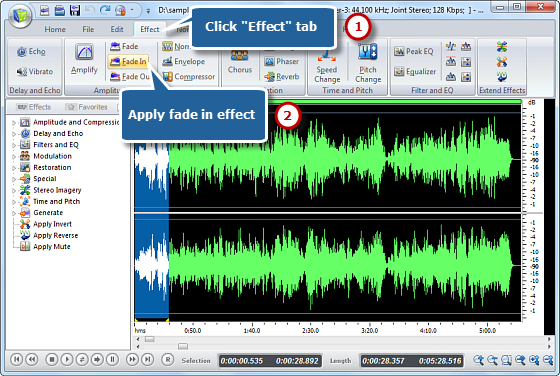 As you've clicked "Keep" and the recording has been inputted into the program window in the waveform.
Use the selection tools including hotkeys, drag along with the waveform, slider bar, time box to select the part of the track to edit. Delete the rest with the "Trim Start" and "Trim End".
Go to the "Effect" tab and add Fade in and Fade out effect for the intro and outro. Listen to your podcast and if needed, cut the useless parts. Click the "Equalization – Curve" and choose "LF rolloff" for the speech. You can also reduce the background noise by selecting a part of the recording and navigate to "Noise Reduction".
Go to "Home – Save File As" to save the changes as a new file.
---
How to Publish Your Podcast?
When you get everything ready, the process is almost finished except uploading your podcast online. Here we take several main sites for example:
SoundCloud: You can use the free podcast hosting option provided by SoundCloud to share your podcast via RSS. You are also allowed to share your podcast on Facebook, Twitter, and many other social networks. To distribute the podcast via iTunes, you need to check iTunes requirements for the podcasts and then upload it to SoundCloud first. You will get an RSS feed link and just paste it into a Cast Feed Validator to see which apps and web directories can see it. Finally paste the RSS feed URL in iTunes.
Podbean: This service provides multiple hosting options including a free one. Although there are some limitations included in the free plan, the site is still helpful especially at the beginning. For professional podcasters, they will decide whether it's worth their paying for. Besides, you can use Podbean's iOS and
Android apps for listening.
Podomatic: It offers a free plan for hosting with bandwidth and storage especially for podcast beginners. If it's not enough for you, just go for its paid plan.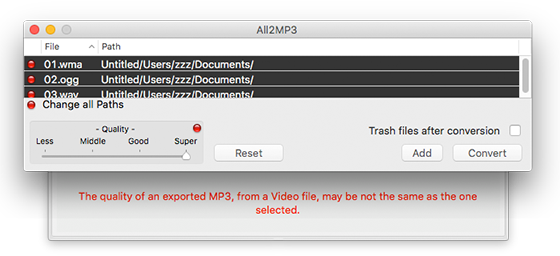 You can enjoy Podcast on a computer or mobile devices but for Mac users, they may would like to convert the audio podcasts to MP3 format to organize them in iTunes music library instead of the Podcast folder. Fortunately here is All2MP3 for Mac which provides an easy way to convert Poadcast to MP3 with fast speed and top quality. You can give it a try with the free download button below and it's never too late to get it for you daily conversions.