Whether you're extremely knowledgeable on technology or if you're a self-confessed 'know nothing', you would have definitely experienced and engaged with the MP3 audio format at some point during your life. It has been extremely common for many, many years and people use it repeatedly to listen to audio files, but in certain circumstances, you may want to convert that audio file into an alternative format on your Mac.
Quick Overview of Best MP3 Converter
There are many options here but let's cut to the point at the beginning:  Just like the truth that MP3 is the most popular audio format, All2MP3 for Mac is the best MP3 converter for Mac. Don't waste time if all you want is high-quality MP3 audio! Download it and you will be amazed by it's speed and awesome quality.
MP3 is widely recognized as being the most reliable format when it comes to the quality of your audio, so during the process of converting it to a new format, the original MP3 file will be condensed, which therefore may result in the standard of sound being sacrificed substantially. On the other hand, you may want to change your audio file from the opposite angle. What this means is that, instead of converting an MP3 into a substitute format, you may endeavor to change another format into the brilliant MP3.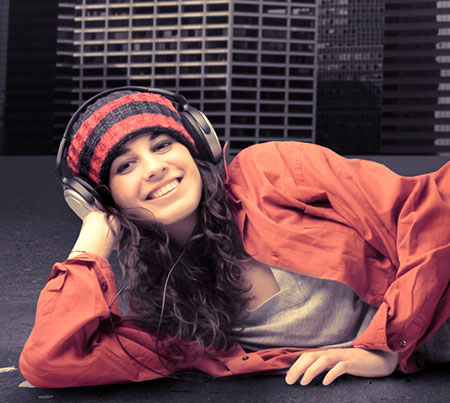 ---
Most Popular MP3 Converter Software for Mac in the Market
So, to reduce the risk of jeopardizing the quality of your audio file, it would be incredibly wise to utilize a respected and effective piece of free software to convert it safely. There is a multitude of brilliant converters on today's market that will assist you in your quest to transform your favorite song from MP3 into a format of your preference, or similarly, adapt your much-loved musical into an MP3 audio file. But, the task of scouring the web to decide on which conversion software is the best on the market can be very time-consuming and tedious, so we've performed the hard work for you and found some of the leading ones for Mac.

---
HandBrake
HandBrake is an admirable choice when selecting an MP3 converter as it has many features that set it apart from the others. Intricate benefits such as a queuing tray so you can do large amounts of conversions in a batch, bitrate calculator so you can choose the quality output that is most suitable for you, live previews and iOS & Android device pre-sets really make this software a brilliant MP3 converter. Although, there are drawbacks due it being predominantly a video converter and occasionally the speed may dip.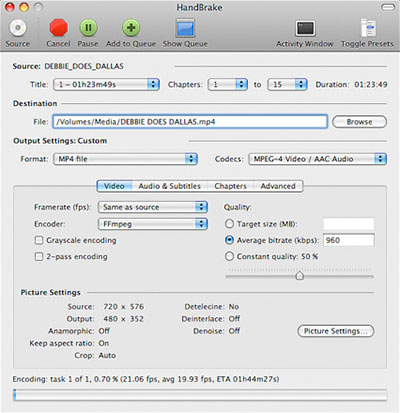 ---
Switch
Switch is another tremendous option for you when trying to source the correct converter for your needs. Its software is solely committed to audio conversions and its intelligent error protection aspect ensures that your audio file conversions are nothing short of perfection. Now, Switch is terrific at enabling you to select files quickly out of a wide array of formats and then converting them in an insanely short period of time. Nevertheless, this converter isn't transparently free; whilst you can convert up to 5 files at any given time, the free version ceases after about 30 conversions, so it resembles more of a free trial than a free version, which is something to bear in mind.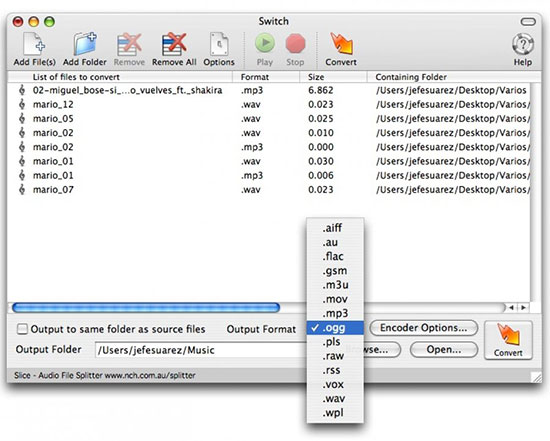 ---
iTunes
In spite of the MP3 format being so popular, songs within your iTunes library aren't actually MP3, they're AAC. But fear not, because iTunes actually has an in-built MP3 converter of its own so if you desperately need an MP3 file its simple enough to convert from AAC. Moreover, don't forget to consider the potential quality loss from the original file, because when converting files from their original format, some quality may be deducted. In addition, this isn't a true, dedicated audio converter; it is very basic and is just aimed at creating an MP3 version out of the AAC files, so it doesn't offer any extra features.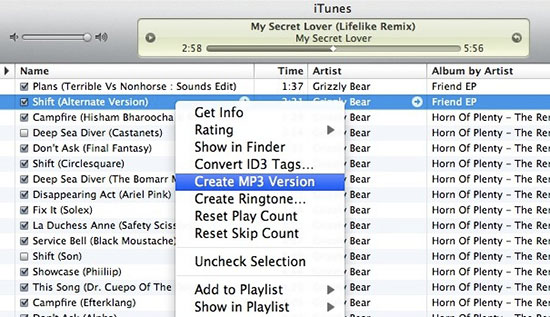 ---
Best MP3 Converter Software for Mac
However, despite all those above being magnificent tools, if you desire a complete and ultimate MP3 converter for your Mac, then we recommend opting for All2MP3, which has been considered the very best free audio converter for your Apple machine for almost 10 years. Now, the All2MP3 for Mac is a convenient converter which translates both audio and video files into MP3, but it also boasts of a plethora of great features. One of the stand-out features of this software is its simplistic drag & drop process. Although some other superb features include its ability to handle audio from any source, it's flexible output quality, its capability to convert video files into MP3 and its savvy utilization of AppleScript.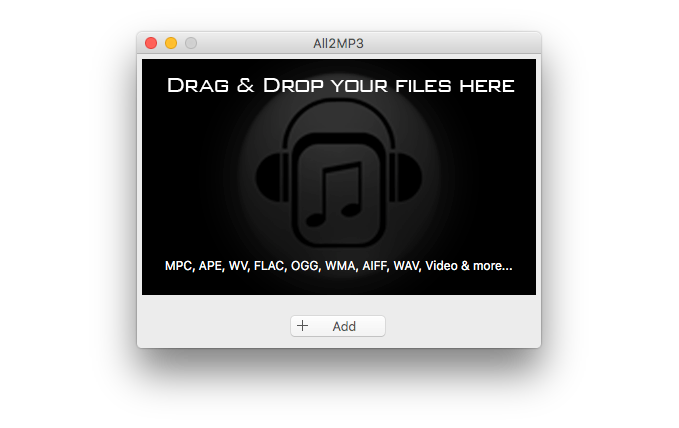 All in all, we feel that the best way to convert audio files to and from MP3 amongst 50 or so different formats is through the All2MP3 software. It is entirely free and can be downloaded extremely speedily right now on your Mac from the Tresrrr website.
How to Convert Audio to MP3 with All2MP3 for Mac
Now you have launched All2MP3 for Mac. It actually need 2 steps to convert your audio to MP3.
Step 1. Input Audio
Drag and drop the audio you want to convert to the program window and you will be prompted with a window with a file list and several output options. And here's our suggestions: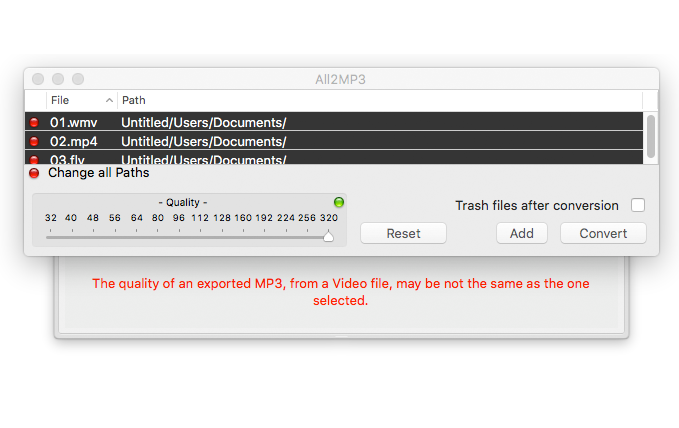 For average users who need a casual and fast conversion to get some playable MP3 files with "not bad" quality, SKIP the settings part ! The default settings will do and all you need to do is change the destination folder  via the "Change All Paths" button to output the converted audio files.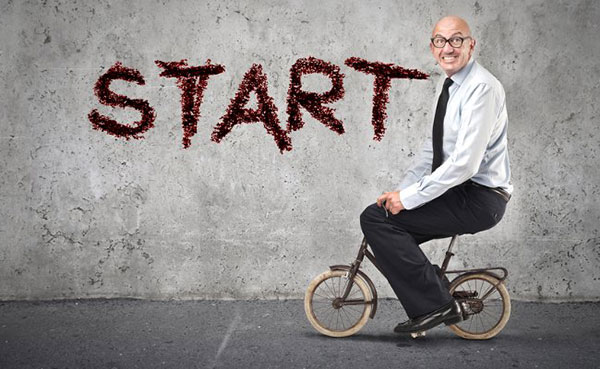 For experienced users who have specific needs in the quality, change the quality by dragging the slider on the "Quality" bar.  All2MP3 for Mac support bitrates between 32 Kbps and 320 Kbps.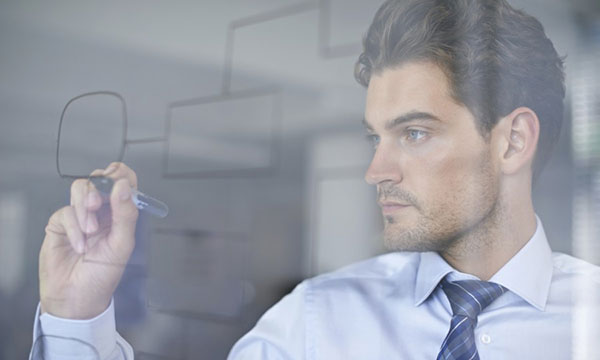 Step 2. Convert Audio to MP3
Hit the "Convert" button at the bottom and yes, it's done! All you need to do is wait now and if you input a single file, e.g., a 5-min song, it will be done in several seconds.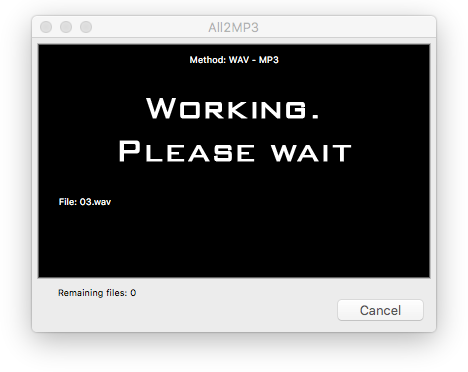 ---
What You Can Do with All2MP3 for Mac
All2MP3 for Mac can help you with various audio to MP3 conversions, like:
Convert Audio to MP3 on Mac
Convert WMA to MP3 on Mac
Convert WAV to MP3 on Mac
Convert FLAC to MP3 on Mac
That's not all! All2MP3 for Mac supports VIDEO too:
Convert Video to MP3 on Mac
Convert MP4 to MP3 on Mac
Convert FLV to MP3 on Mac
Convert MOV to MP3 on Mac